BrainCert Virtual Classroom is tailor-made to deliver live classes, meetings, webinars, and conferences to audience anywhere!

BrainCert's "virtual classroom" functions in nearly the same way as a traditional classroom — providing students with a place to access live or recorded class sessions and participate in audio/video chats. Instant messaging is also available for students who wish to contribute more in a live classroom setting.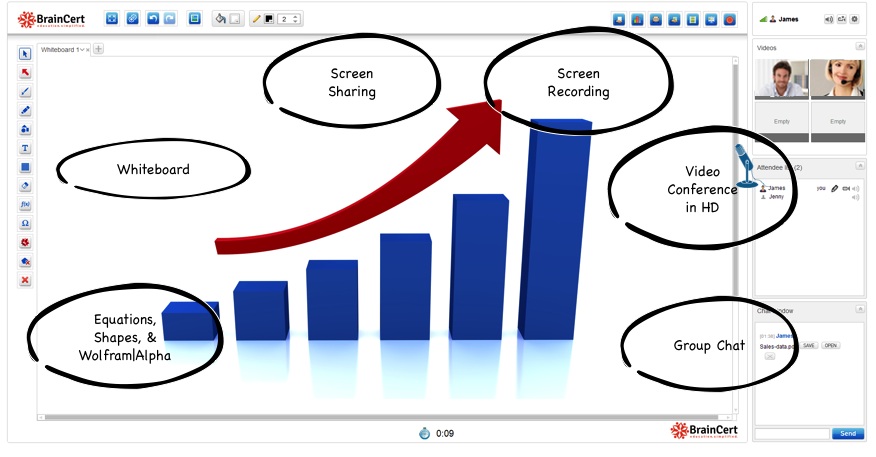 If you are in a hurry, click on the "Try Virtual Classroom" button on BrainCert.com landing page as a guest, and simply fill in your name to launch a free 30-minute session as an instructor. Virtual Classroom comes with all the essential features such as interactive whiteboards, real-time audio & video, screen sharing, upload documents, chat, and more. BrainCert is the perfect online tutoring platform.



BrainCert Virtual Classroom provides the essential features needed for seamless synchronous and asynchronous collaboration capabilities between presenter (teacher) and attendees (students).

BrainCert's cloud based high performance virtual classroom software offers a variety of features designed to help you reach larger audiences in the classroom, create engaging viewer experiences, and offer unique audio/video/chat services along with multiple interactive whiteboards. The bottom line – BrainCert Classroom Engine offers exceptionally collaborative and interactive virtual learning experience to engage audience anytime and anywhere.