Ho! Ho! Ho! Happy Holidays!
It's that time of the year! The BrainCert team would like to wish everyone a Merry Christmas, and a very Happy New Year.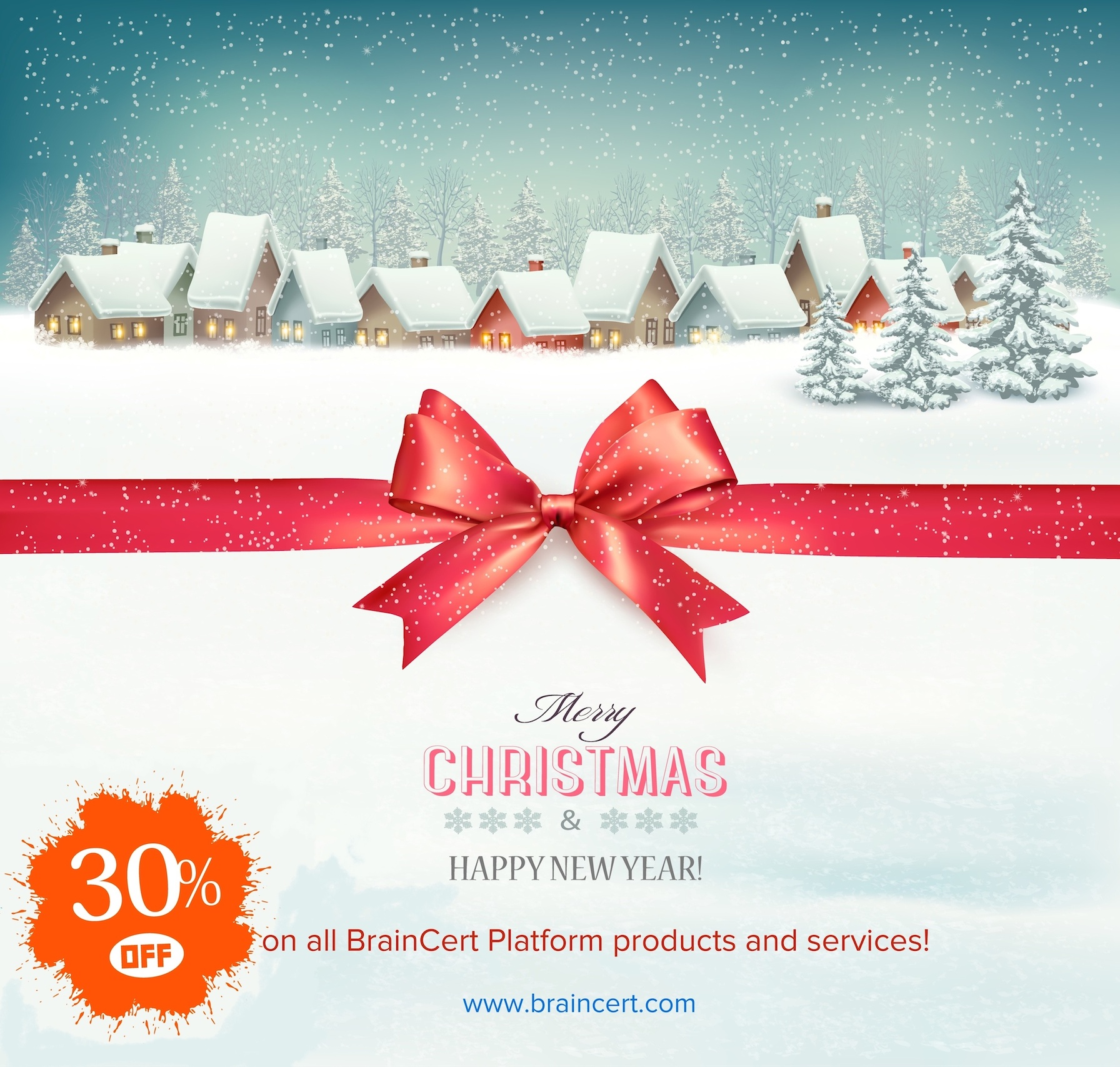 We're more than happy to inform you guys that we are having a 30% off sale on all of our products for the first 3 months of your subscription, including the API plans.
The coupon code for this sale is:
XMASNYE

You can use this code on any of our premium plans to get the desired discount. Offer ends on January 2015 so take advantage of this great offer for your E-Learning needs for 2015.
Merry Christmas everyone and have a Happy New Year!