After some very successful private beta testing, BrainCert is happy to announce the release of our Whiteboard API to public.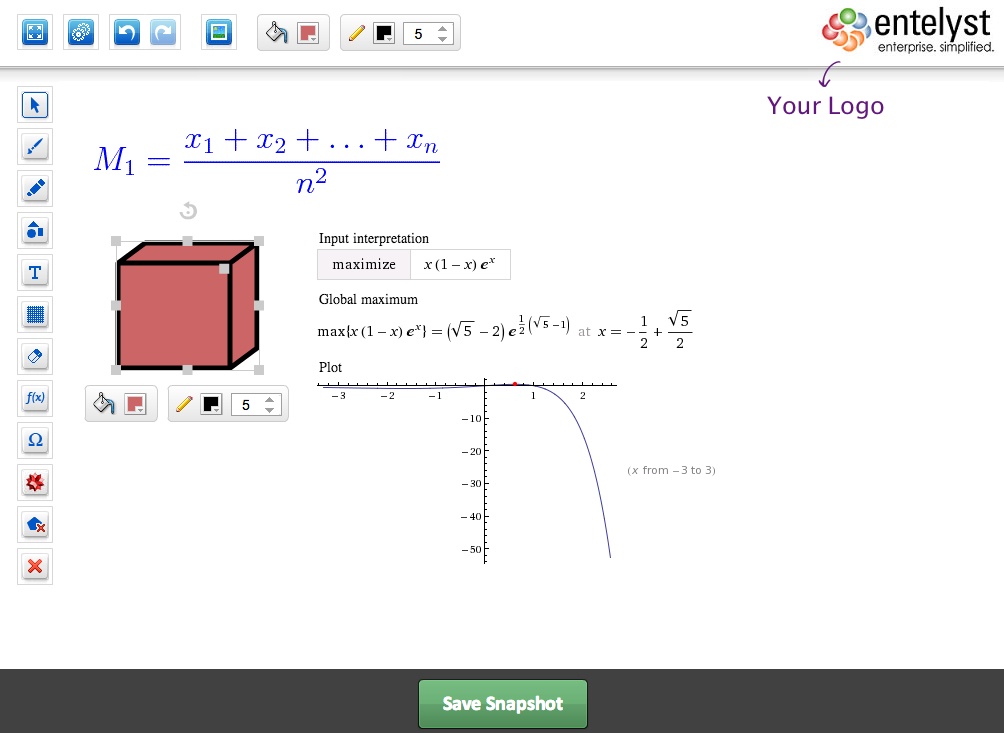 BrainCert's flash-based whiteboard editor features a painting and drawing tool, highlighter, text editor, image library, LaTeX math equations, import graphics, draw shapes & symbols, draw grids, wolfram alpha outputs, save snapshots, and a lot more.

This white-label solution allows people to integrate the standalone whiteboard in their websites with complete customization including your own logo, and theme. The free plan supports 5 active (concurrent) sessions.

BrainCert whiteboard editor is perfect for people to brainstorm ideas, scribble notes, create diagrams, and save it as an image.
---
Documentation: https://www.braincert.com/developer/whiteboard-api
Pricing & Plans: https://www.braincert.com/membership/premium
Github page: https://github.com/braincert/Online-Whiteboard