BrainCert is a platform provider and we do not own the content. All the content offered on the BrainCert platform is owned by the instructor of the course, test and live class.
There several ways to contact BrainCert Instructors.

If you have purchased or enrolled in the course, test and live class from the marketplace, then you can go to the relavant landing page and look for the instructor's name and the mail icon next to the name. You can direct message them on BrainCert and track messages in your inbox.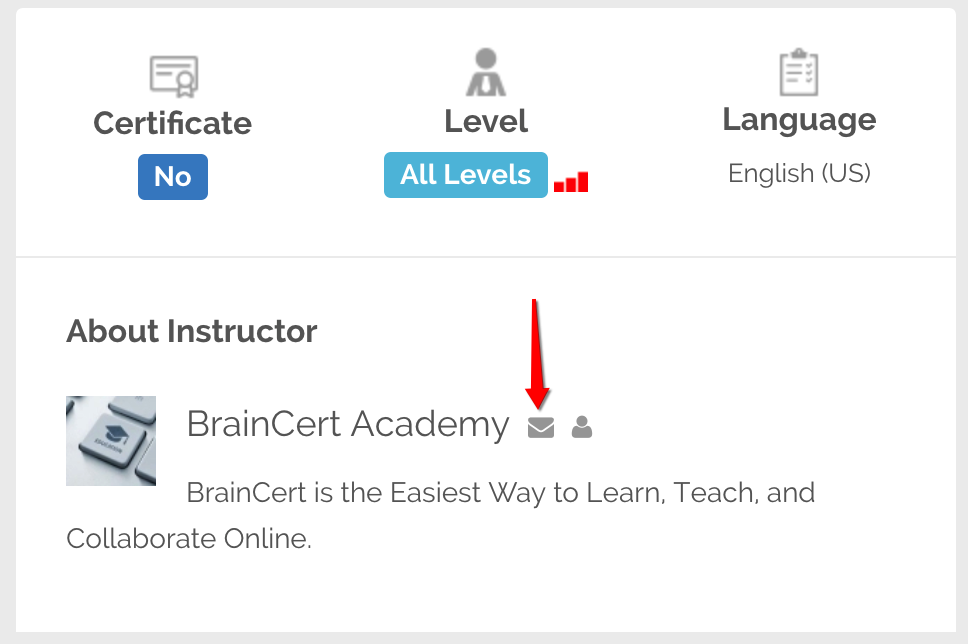 For courses, the mail icon is available in the top header next to the instructor's name (below the course title).

For 'Paid' items, you can go to your "My Orders" page, and click on "Details" icon under Options column.

You'll see a popup with purchase details and click on the mail icon to send private message to the instructor.