When your credit card on file is expired or declined, your subscription plan will be automatically cancelled after three days of grace period. It is your responsibility to update the credit card and notify us to retry the failed transaction at This email address is being protected from spambots. You need JavaScript enabled to view it..
BrainCert will send out advance notifications and reminders to update credit card. We put together this quick guide to help you get started with the platform of usage. To avoid service interruption, you can safely and securely update your billing information for your platform of usage as follows:


E-Learning Platform and Virtual Classroom API
Go to your Membership Dashboard and click on "Invoices & Credit Card" tab. Navigate to "Change Credit Card" left tab, and update your credit card.

Enterprise LMS
Sign in to the LMS as the admin user who have activated the LMS. Click on your name to bring up the special navigation menu.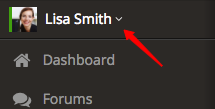 Click on the "Invoices" menu item.

Update your credit card, and save the detail.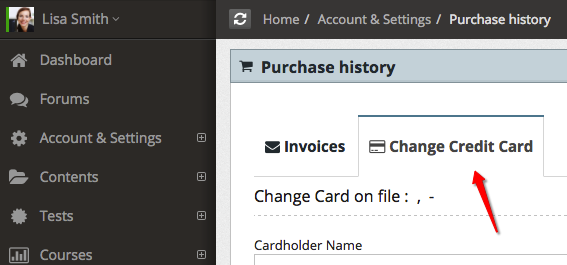 Notify This email address is being protected from spambots. You need JavaScript enabled to view it. to retry your new credit card on file. Failure to do will result in cancellation of the subscription plan.