E-Learning Platform


Enterprise LMS
BrainCert's 'Fast' document conversion technology supports over 100 different document formats. Uploading and processing popular file formats such as DOC, PPT, PDF, ODT, TXT, MP4, MP3, and SCORM on BrainCert is ridiculously simple, even if you hate technology. See Unified Content Management for more info.
| | |
| --- | --- |
| E-Learning Platform | Enterprise LMS |
| To upload a new content, go to content library and click on "Add" --> "Upload Content". | To upload new content, go to "Contents" left menu, "Add training material" --> "Upload content". |
You can upload single or multiple files from the local computer, or publish from the cloud.

Click on "Add files..." green button, and select one or more files from your local computer.

You can also browse and select multiple files from your computer as shown below.

Based on the content size, it may take few seconds to several minutes for the conversion process to finish.
You will see a green progress bar during this process.

Finally, you will see a form asking you to type a title for the content. If you do not give a title and save it, then the content will go under "moderation" status. Your best bet is to delete the content and upload it again.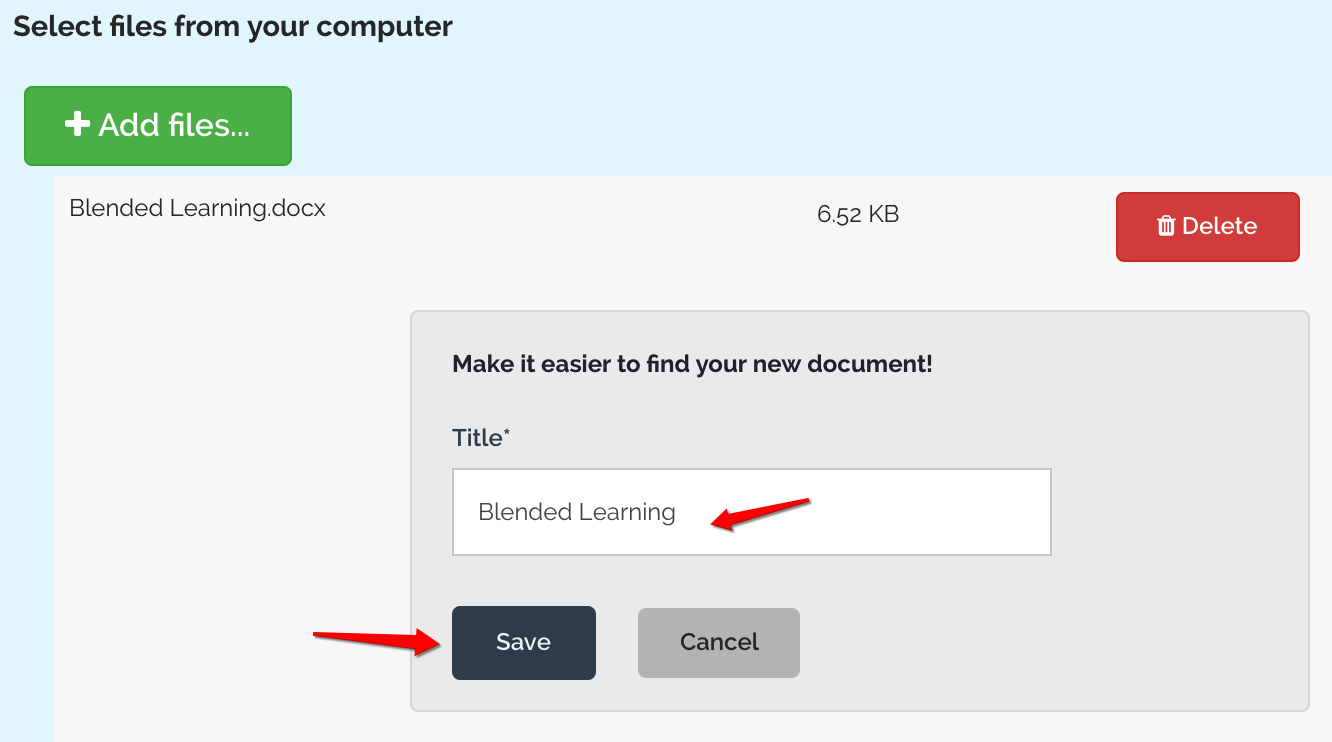 The system generates a search engine friendly SEO link that can be bookmarked in your browser. Use the "preview link" to view the content.

Click on "Pick File" to upload contents from the cloud.
BrainCert integrates with several popular services such as Dropbox, Google Drive, etc., You can connect and upload your content from these supported sources.