In this tutorial, we will show you how to create an online test in the E-Learning Platform.
In Teach menu, click on Create a Test menu item. You can also see this link as left menu item under Manage Tests page as well.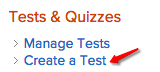 Step 1: Select a test type
This brings up Add Test wizard as shown below. Choose Public or Private.
Public tests are listed in the tests marketplace allowing anyone with a BrainCert user account to enroll in your test. This is best for selling both Free and Paid courses.

Private tests are NOT listed in the tests marketplace. This is best suitable for sharing the test with your private training group or employees. Once you have created a private course, you can see 'Enrollment' options available in Manage Tests dashboard to enroll selected users and groups privately and securely.
Pre-Hire tests are NOT listed in the tests marketplace. This is best suitable for creating tests for pre-employment testing or as a candidate evaluation tool used by recruiters. You can create tests and assign it to external candidates or user groups. The test results are sent to your email directly (or can be viewed online) by accurately pinpointing the strengths and weaknesses of the candidates.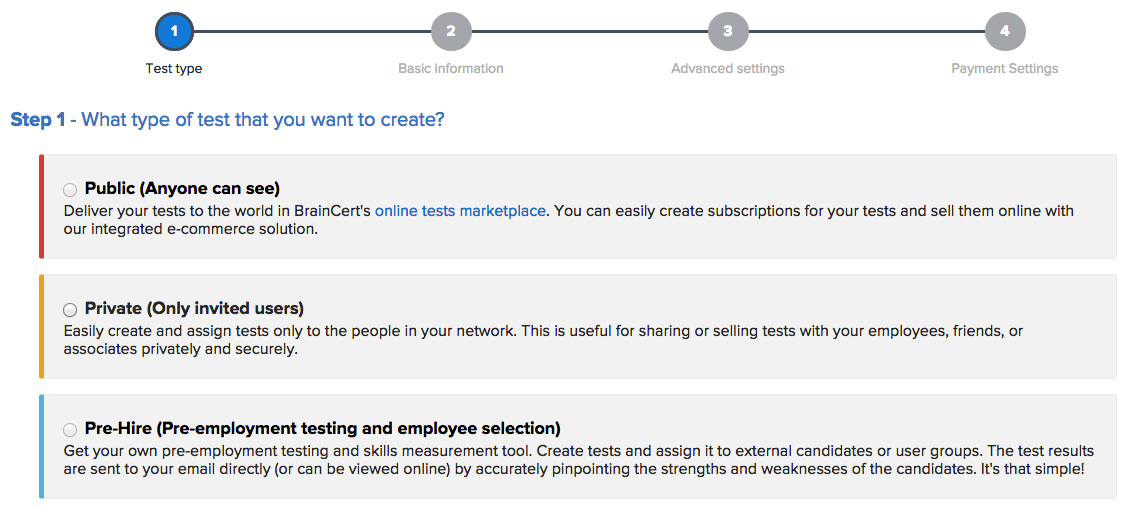 Step 2: Basic information
Start with a title for your test.

Type description for your test in the description field.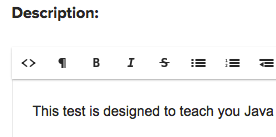 Upload a relevant image for this test or you can pick an image from BrainCert Library.


Step 3: Advanced settings
Allow or deny test taker from viewing answers when the test is in progress. When you select 'Yes', the scoring algorithm cannot be changed, and 'Standard Scoring' is selected by default.

Click 'No' to enable scoring algorithm options as shown below:

The timer can be turned on or off for your test. When the test is time based, students would need to finish the test before the time specified here.

HR - Hour
MIN - Minutes
SEC -Seconds

Allow or deny users to review the questions and answers after finishing the test

Set passing score for your test. For example, 60, 70, 80.

Add keyword tags to allow users to find your test easily.

Step 4: Payment settings
Select Free or Paid to deliver your tests online.

When you select "Paid", you will be asked to set your preferred currency of choice to receive payment. You will be able to create pricing plans, shopping cart and discount coupons after creating your test.

For more info on multiple currency support, check this blog post.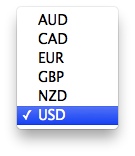 Finally, click the Save option under STEP 4 to save your test.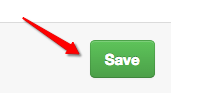 You can manage all your tests in Manage Tests page.