You can now get notification when a user account is created, deleted or when a user sign in to the LMS.
You can also customize the email template to send welcome email to new user registrations.
Go to "Account & Settings" --> "User registrations" to customize the email templates.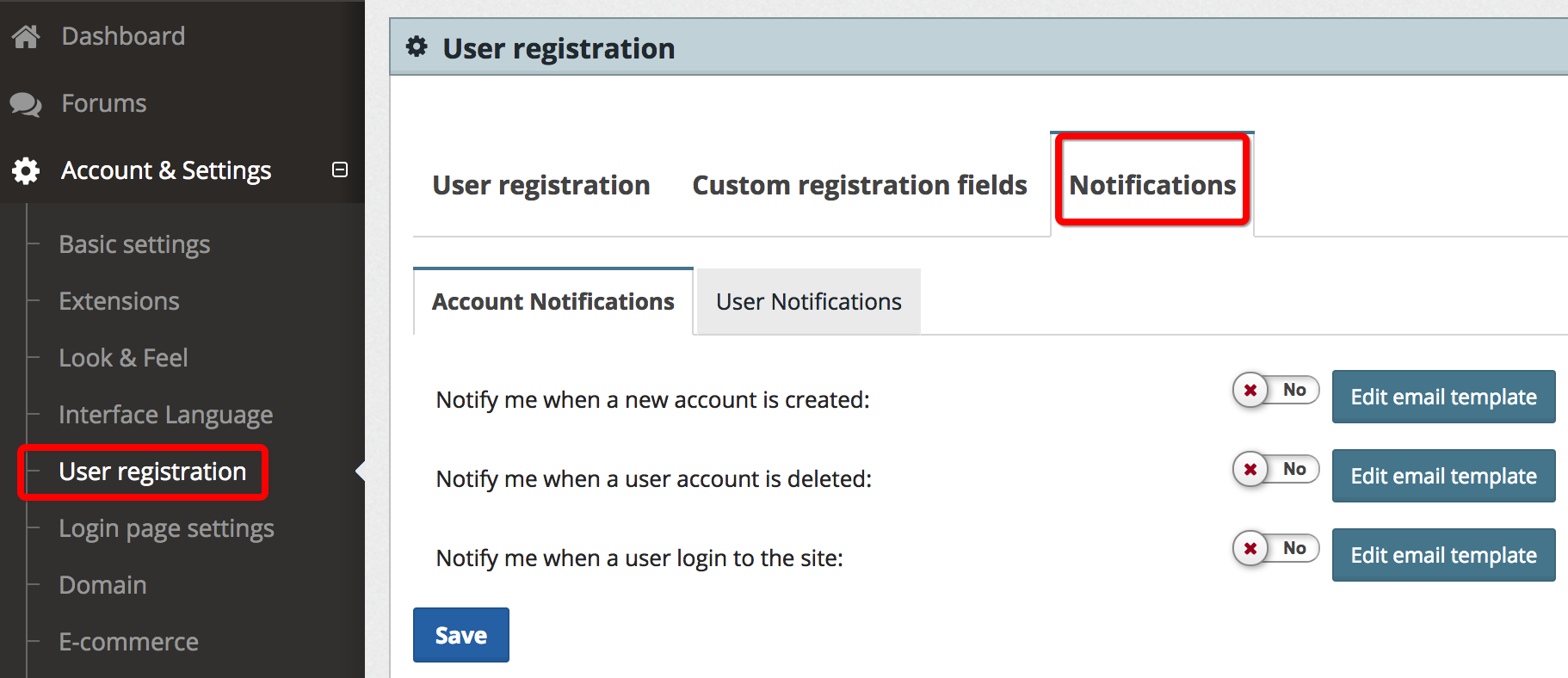 Move the slider to "Yes" position to activate the email template and click on the 'Save' button to save your changes.


The email templates comes with variables for easy customization.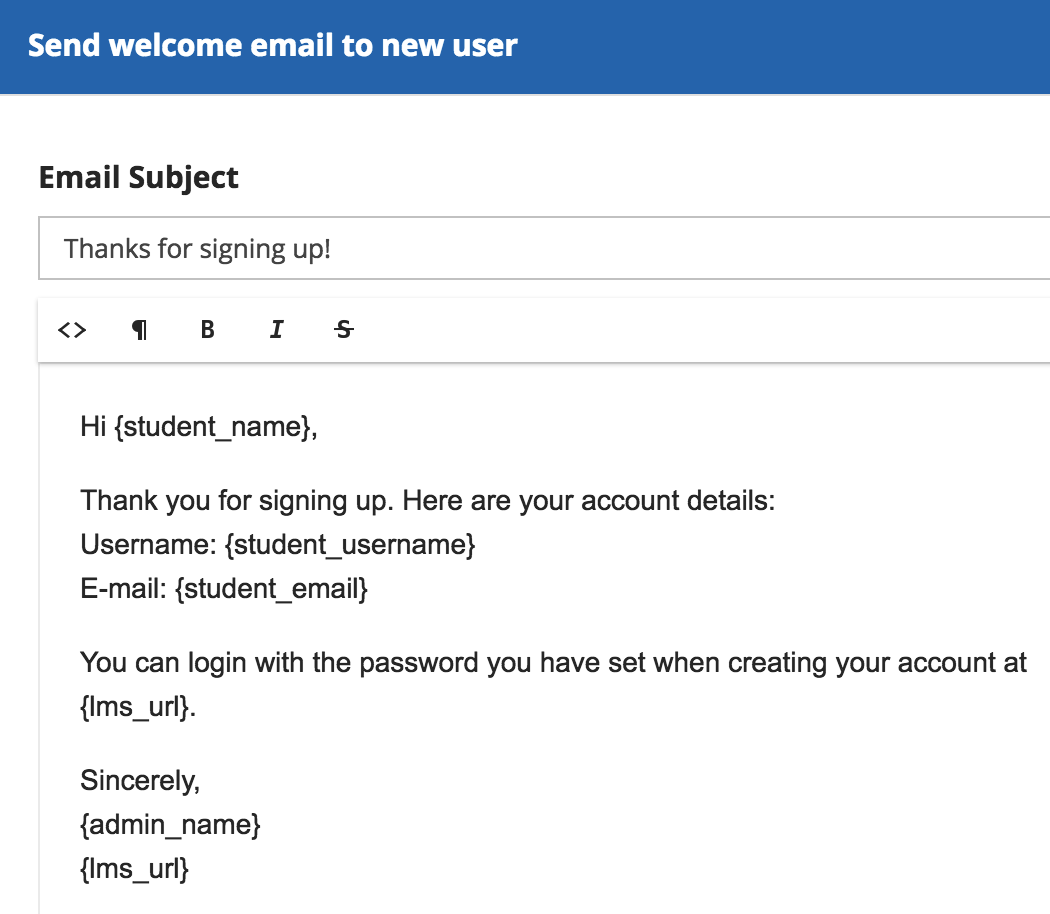 Author
BrainCert
Date Created
2017-06-04 12:40:18
Date Updated
2017-06-04 12:45:10
Views
2206