"One-on-One Chat" extension enables your LMS users to voice, video and text chat with each other. That's not all! They can share pictures, collaborate together with writeboards, broadcast videos, play games and a lot more while maintaining their privacy.
To enable the extension, go to Account & Settings --> Extensions and enable the chat extension.

After you enable and save the extension, One-on-One chat will be enabled globally for all your LMS users available to use at the right bottom of the website.

Your LMS users can start using One-on-One chat the instant they visit your site. The Who's Online list will automatically display all the online users and a single click enables them to start chatting in real-time.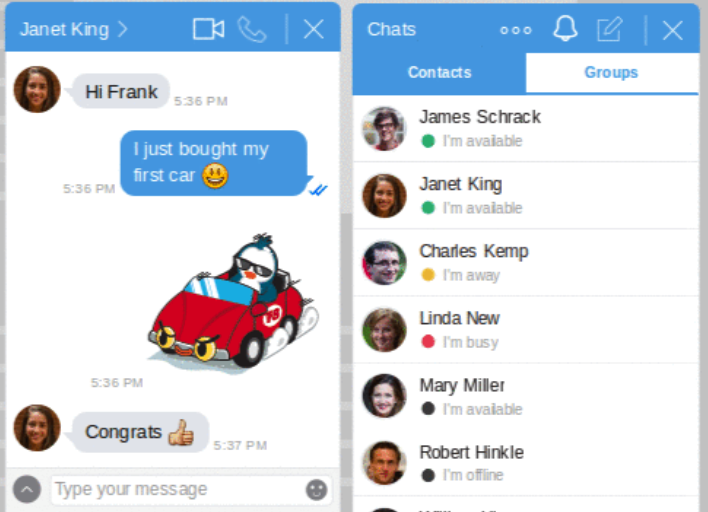 Features
Avatar Integration

Your users can upload their avatar in profile settings which will be shown in chat.

Smileys

Your users can now emote with the wide range of smileys. With so many smileys, there is a right one for every mood.

Notifications

Now your users don't stand a chance of missing any notifications. Chat alerts users about notifications swiftly.

Who's Online

Your users can see all the LMS users who are are online and can start chatting immediately.

Status

Your users can inform the other LMS users more than just their online availability by setting their status message.

Online and Offline messages

Leave offline messages for users who are not online. Message will be shown when you login next time to LMS.
Author
BrainCert
Date Created
2016-11-28 12:59:04
Date Updated
2016-11-28 13:01:29
Views
2242