To manage your courses, click on Manage Tests link under the Teach menu navigation bar on top.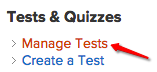 Click on the cog icon under the options column.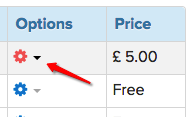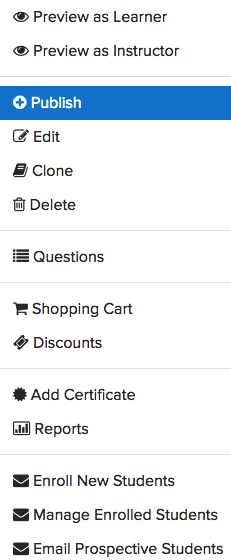 Preview as Learner - Click this option to preview your test from a learners perspective.
Preview as Instructor - Click this option to preview your test from an instructor perspective.
Publish / Unpublish - Click this option to publish or unpublish your test.
Edit - Edit your test.
Clone - Click this option to duplicate your test.
Delete - Delete your test. This action cannot be reversed.
Shopping Cart - BrainCert integrates seamlessly with PayPal and Stripe to sell your online tests for faster revenue. Easily create subscriptions and sell it using shopping cart.
Discounts - Offer discounts to your customers by creating coupon codes. Customize coupons with expiry dates, redeem limits, and other extra conditions.
Add Certificate - Click on this link design test completion certificate that students can download as a PDF file upon successful completion of the test.
Reports - Shows you detailed reports with interactive graphs of all students enrolled in your test.
Enroll New Students - Enroll New Students automatically by sending them an e-mail notification below. This is best for assigning users to Private or Paid tests. Users who do not have a BrainCert user account will be granted access to this test when they sign up for an account.
Manage Enrolled Students - Shows the enrollment status of all students and options to deactivate enrollment.
Email Enrolled Students - Email test updates and news to students enrolled in your test.
Email Prospective Students - Send marketing emails to prospective students who are not enrolled in your test.



Author
BrainCert
Date Created
2015-11-21 22:08:34
Date Updated
2015-11-21 22:08:34
Views
2988