Redirect your attendees to the specified URL after the classroom session ends.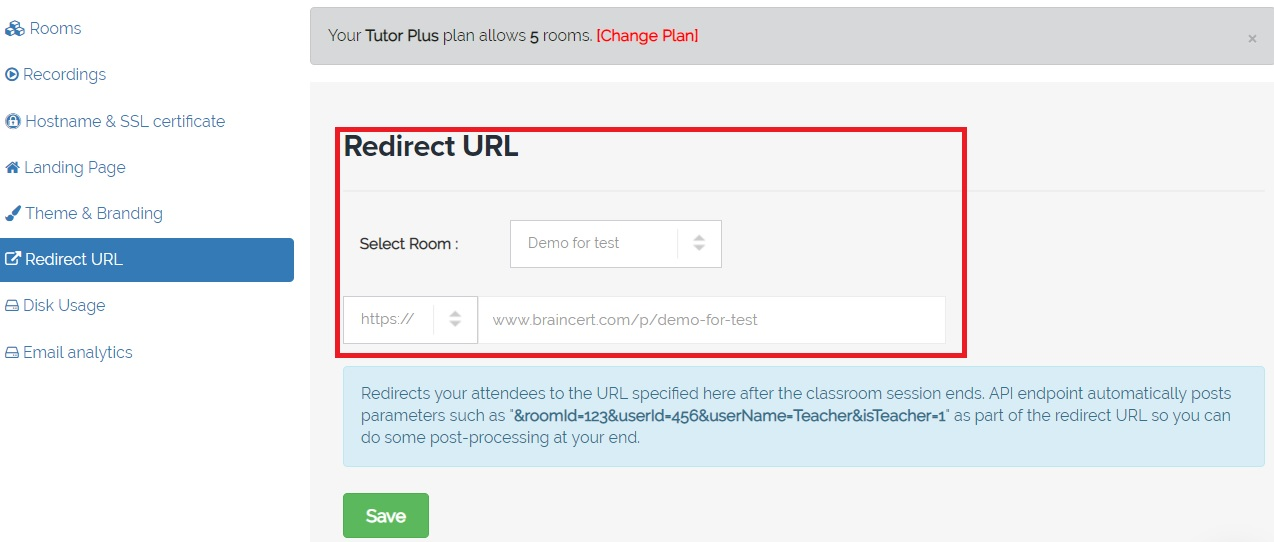 Step 1: Goto https://www.braincert.com/app/bcrooms
Step 2: Click Redirect URL from the menu --> Select the respective meeting room from the drop-down. It will auto populate along with the meeting room invite link which is shown in the above picture.
Step 3: Once the setting is done SAVE it.

Author
Vani Ganesan
Date Created
2019-08-12 03:03:34
Date Updated
2019-08-20 06:23:34
Views
843