BrainCert makes it super easy to schedule a one-time or recurring live classes in both E-Learning Platform and Enterprise LMS product offerings.
E-Learning Platform
In the E-Learning Platform, click on "Teach" menu and select "Schedule a live class". You will also find the same link in the home page under "Instructor" menu.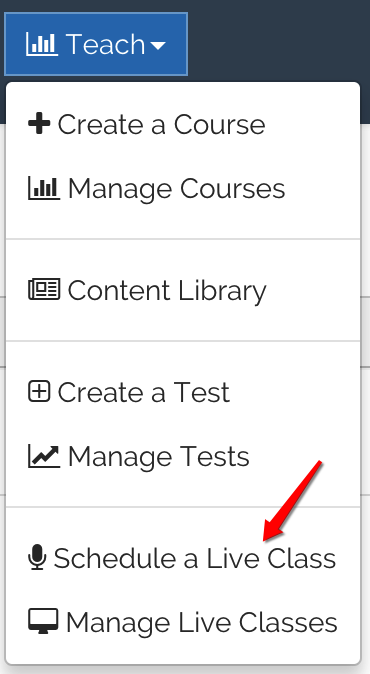 Enterprise LMS
In your Enterprise LMS domain, you will find "Schedule a live class" link under "Virtual Classroom" left menu item based on the role assigned to your profile by your LMS administrator.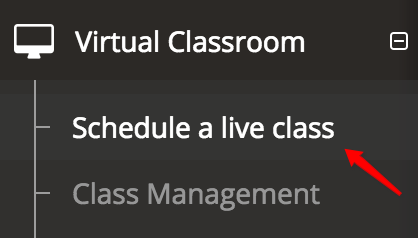 Class Instructor and Virtual Classroom type
By default, the instructor's name will be shown as the 'class instructor'. Click 'Change' hyperlink to select a new instructor for the class.

Select the Virtual Classroom type - HTML5 or Adobe Flash legacy version. We highly recommend to use the latest HTML5 version for best performance.

Set Datacenter Region
Select the datacenter region closer to your location for best performance and lower latency. For example, if you and your attendees are from New Jersey, select New York as the datacenter. However, if there were five people in California and one person in Australia, then a US West (San Francisco, CA) datacenter should be chosen.

Basics
Enter class title, date, start and end time to calculate maximum allowed minutes under your pricing plan.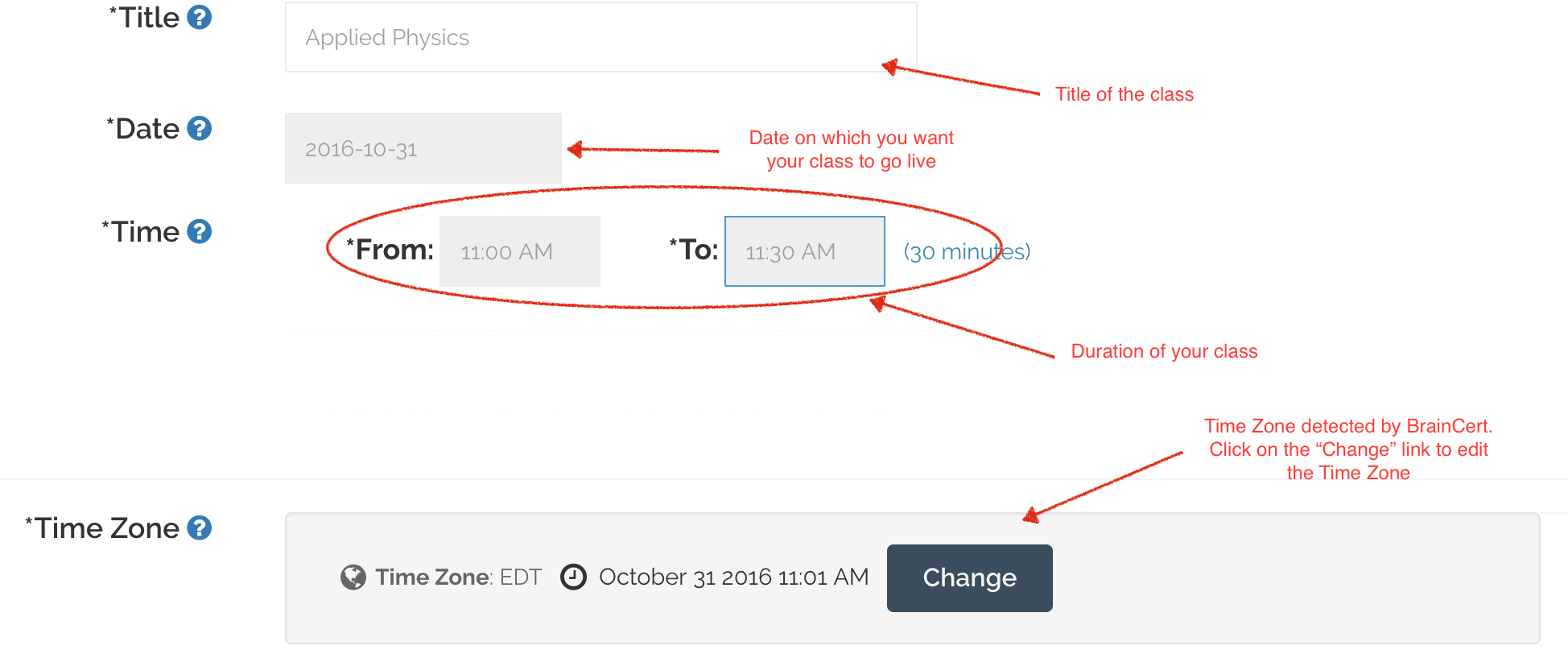 Timezone detection
BrainCert automatically detects your time zone based on the location of your computer.

Make sure the schedule time matches your computers clock. If not, click on the "Change" button and select your time zone from the drop down list.

Recurring classes and meetings
BrainCert supports scheduling recurring classes with an option to end the class after a certain number of class sessions or end on a specified date.


For example, to setup a recurring class on selected days like Tuesdays and Thursdays, select "On selected days" from the dropdown.

Simply click on 'Tue' and 'Thu' options to set on those specific days.

Set interface language
You can allow the attendees to change the interface language. This feature is helpful to allow students to change the virtual classroom interface in their regional language. As an instructor all you need to do is to select "Yes" as shown below.


Choosing 'Yes' option allowed attendees to click on the global settings icon on left bottom of the page and change interface language of their choice inside Virtual Classroom application.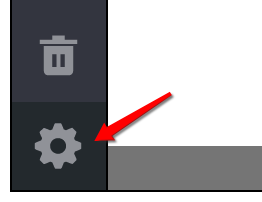 You can also force the virtual classroom interface language by choosing option 'No'. This removes the 'language settings' option for virtual classroom attendees.


Record Classes
BrainCert Virtual Classroom makes it easy to record your live class and share with attendees. The recorded videos are automatically encoded to MP4 format in brilliant High Definition (HD). It takes several few minutes to several hours to encode the recorded video to 720p MP4 file. You will receive an e-mail notification when the recorded video is processed and ready to view.
BrainCert also supports automatically start recording your session when the class starts.


If the "Start recording automatically when class starts" option is set to the default 'No', the only way to start/stop recording is to use the recording button inside the virtual classroom which is visible to the instructor only.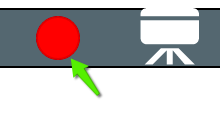 You will know recording is active when you see the timer change below the recording icon.

To conclude recording, simply click on the recording icon to stop the timer. This triggers sending the encoding command to the media processing servers to combine whiteboard actions, audio & video streams, screen sharing actions, and chat activity in to a 720p high-definition MP4 file. Because of this complex post processing activity, it may take several hours to process your video. You will receive an email notification when it is processed.
Privacy and Selling options
You can easily customize the maximum allowed attendees in a live session - simply change the maximum allowed to number to a lower value like 10 to force only 10 attendees to participate in your free webinar.
Change to "Whiteboard only" under 'Classroom type" to force only the whiteboard without audio/video conferencing options. This is useful if you want to use an external application like Skype. Otherwise, select the default "whiteboard, audio/video, chat" radio button.
Set privacy options such as Public or Private. For private classes, you will see "invite by email" option after scheduling the class.

BrainCert allows you to schedule paid classes and collect payments using PayPal or Stripe. This is perfect for private tutoring or one-time and recurring classes. Change type to 'Paid' and select the currency of your choice to collect payments.

Co-brand virtual classroom
E-Learning Platform
In the E-Learning Platform, Co-brand your virtual classroom session by uploading your own logo. This logo will appear on the top left corner of your class.

** Co-branding feature is available only in our Premium plans.

You can also set your custom theme and colors using option 'Theme/Branding' under class management page.

Enterprise LMS
In Enterprise LMS, you can setup the logo globally to all classes. Under "Account & Settings --> Basic Settings", click on 'Virtual Classroom logo' tab to setup your logo.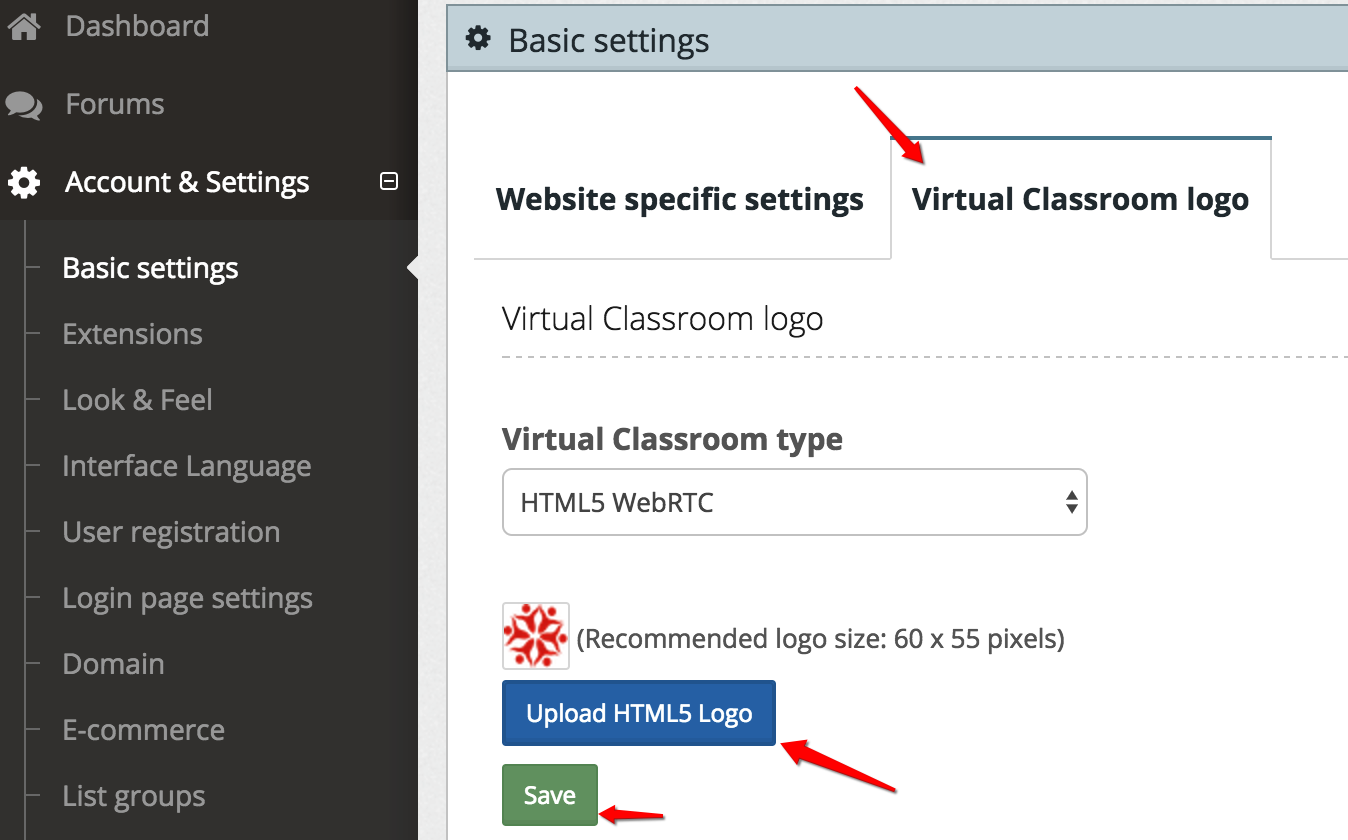 Use option "Account & Settings --> Look & Feel" to change the virtual classroom theme of your choice.


Launch class
Hit the "Schedule and Continue" button to go back to 'manage live classes' page under virtual classroom. As an instructor, you can 'Enter to prepare the class" 10 minutes before the start time. Refresh the page to see the "Launch" button at the time of the scheduled date/time.

Use options such as "Invite by E-mail" to securely send email invitations to attendees. This option does not require attendees to create a user account at BrainCert. They can simply click on the secure link received in the email to join the session.