COURSE REVIEWS
---
1 stars

0

2 stars

0

3 stars

0

4 stars

0

5 stars

0
COURSE DETAILS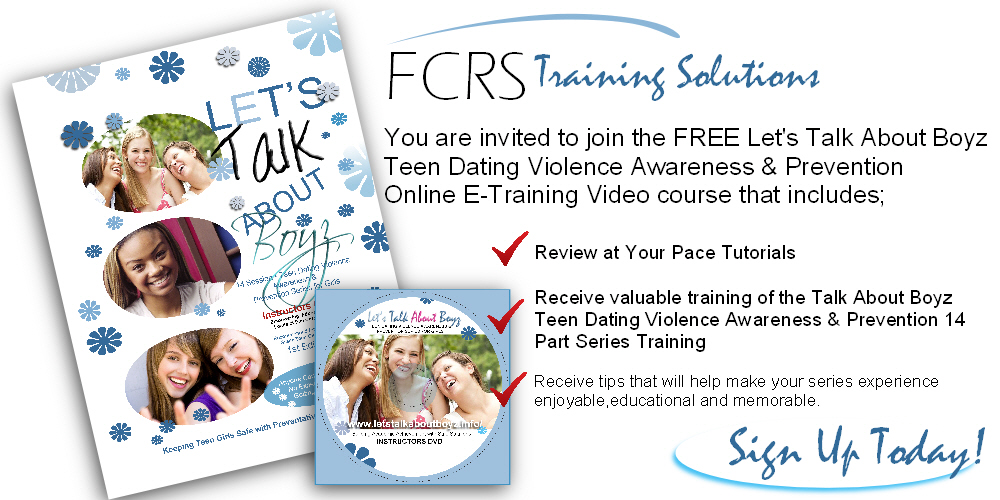 The Let's Talk About Boyz Teen Dating Violence Awareness and Prevention Series for Girls provides you with a creatively designed, fun filled, 14 robust alternating sessions appropriate for tween and teen girls ages 12 (depending on maturity level) to 18. This useful tool intent is to help stimulate discussion regarding relationships and help break communication barriers of sensitive subjects through its regulated guided structure that is easy to follow.


Each segment provides empowering applications to build self-esteem, respect of self image and worth regardless of culture, demographics and life's challenges.


This series engages thought provoking discussions to consider disregard of dating and encourages abstinence - sustaining from sexual conduct until an appropriate age and maturity level along with understanding some of the emotional and physical consequence resulting from intimate dating.

Teen girls learn to identify supportive relationships in comparison to an abusive relationship, avoid abuse even before it happens, how to identify and recognize predator traps and typical pressures that can lead to bad judgments associated with relationships and encourages restraint from indulging in radical and harmful behaviors.



Also, and just as important this series provides critical applications that simulate discussion of topics addressing typical lures associated with sexually trafficking, practice safety measures (to prevent abduction for the purpose of sexual trafficking) and character judgement of girls, boys, men and women who may lure girls into a trafficking situation in exchange for money.