Course Details
Want to learn EXACTLY what you need to do to get more customers and create lifelong, loyal buyers?
Dear fellow small business owner,
You know that a solid marketing strategy can help you gain website traffic, get more likes, and shares right? And you also know that there are hundreds if not thousands of "experts" telling you just how to do it "the right way"?
But the one thing they won't tell you is web traffic, Facebook likes, and retweets don't pay bills. So how do you get more visitors? And how do you turn visitors into customers? And how do they turn into lifelong buyers? But more importantly, how do you do it all with only a little over 100 days before Christmas?
Well, it's the total 'Customer Experience' that makes the real difference between a ho-hum business and one that 'wows' a customer.

What people forget is that your customer has a whole range of experiences along their journey with your business, seldom do they buy after reading one amazing post or tweet.
…It's the experiences you create for each customer that can make or break your relationship.
One bad experience can lose you a customer (or prospect) forever, but…
A really great experience can win over even the most determined by-stander
It's all about relationships and it begins with creating the ideal customer experience for your own business.
I've put together an easier way that works for all sizes of businesses – especially small businesses and solo entrepreneurs.
Together we will explore John 4:4-42 and learn how to create the ideal customer experience from the ultimate businessman Jesus himself.

So who should attend? Do any of these describe you?
You need to secure more customers who will buy from you over and over

You know your customers are happy with you, but you'd like to figure out how to make their experience even better

You're not really sure where you're doing a good job of making your customers happy and where you're falling short

You have a sense of what's working and what isn't, but you need to get your thoughts organized and figure out a plan for improvement

You know you need to improve the experience your customers are getting, but you're not sure where to start

You simply want to be the best you can be to win lifelong, loyal customers

Sounds a bit like everyone in business, doesn't it?
Well, anyone who cares about their customers, that is!
If any of those descriptions sound vaguely like you, then my new course will put you on the right path.
I'll walk you through the whole process of creating a simple map of your customer's experience. Then you'll identify where you need to improve and where the danger spots are. Finally, you'll put together a plan for implementing your 'ideal customer experience', putting you on that path to lifelong success.
By the end of this course, you'll be able to:
Define exactly what the customer experience means and why it's so critical to your business success.

Make a simple map of the customer experience that you currently offer your customers.

Analyze your map to identify weak areas that need improvement or areas where there are potential problems

Describe the elements that make an ideal experience for your own customers

Go through the map you created and at each point make improvements that will impact the experience as a whole

Walk away from the course with goals, specific tasks, and deadlines for getting the improvements done

Tweak your website to make it easier for customers to shop from you

Apply simple ways to increase customer conversions
Increase how much your customer spends by cross-selling, up-selling, and down-selling
Properly use social media for connections and conversions
Use email to help increase your sales even after the holidays
I know it may seem like a lot to do in 30-days. But don't worry, I've divided up the course into easy, bite-size sections so you won't get overwhelmed. And, you'll have no reason to procrastinate!
You'll also get graphics and tools to help you remember what you've learned and to put it all into action.
For each section, you'll get a Workbook to take notes and complete the activities, along with a Summary Cheat sheet to keep by your side as you expand your copy writing activities.
Your registration includes but is not limited to:
workbook


detailed coursebook

presentation notes

complimentary listing in directory

complimentary 30-min initial business consultation

unlimited access to workshop material and replays via our virtual classroom

enrollment in our workshop follow up program

30-day BCN trial membership

all access to our LinkedIn & Facebook collaboration groups

BCN welcome packet

complimentary financial consultation

complimentary business legal evaluation

complimentary banking needs evaluation
If you are a new Entrepreneur or want to become a more profitable one, our series is for you.
Want to Know More About our Workshop Series? Attend our FREE Webinar CLICK HERE to register.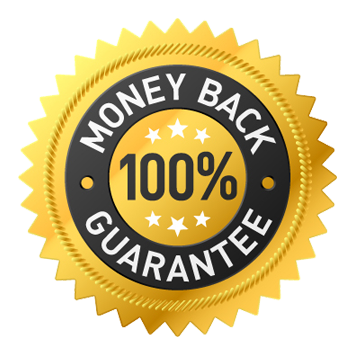 We understand that there are literally hundreds of trainings you could enroll in both on and offline. And we do not take your decision to go with us lightly. We consider it an honor to work with you. That's why we are dedicated to the quality of our content and workshops. As part of our commitment to excellence, if you are not satisfied with any workshop you have the freedom of returning the course material and receiving a full refund.