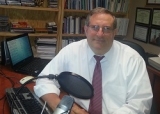 0
Followers
0
Following

Following
No Following Yet

Followers
No Follower Yet
About Me
Headline

Advanced Student Support

Short Bio

Thanks for being here! My name is Mike Pozesny PhD (ABD), MSc, POST-certified law enforcement instructor and specialized certified instructor in Fire Safety, Emergency Medicine, Firearms, Defensive Tactics, and Hazardous Materials.

This online seminar is being offered as an advanced student support benefit for my learners. The subject matter may vary from class to class but it will all include material from the street mandate law enforcement, corrections, probation, parole, emergency management, counseling, and whatever other components of the public safety system people are asking me for. See additional details on www.tapsti.org!