Learn from the best instructors at your own pace and on your own schedule. With BrainCert, you can accelerate your career by finding new ways to study, socialize, learn a new skill or discover your passion.
---
BrainCert's social learning feature allow students to "follow" others with ease and enroll in online courses, tests, and live classes.
Advanced E-learning
BrainCert Testing Engine accurately simulates the complexity of the real exam and assesses your strengths and weaknesses so that you can effectively focus on your study time
Attend live engaging classes that bring the real world classroom into an online study session
Take a training class in a subject area of your interest from our growing course marketplace
Share and publish documents, presentations, videos, and even status updates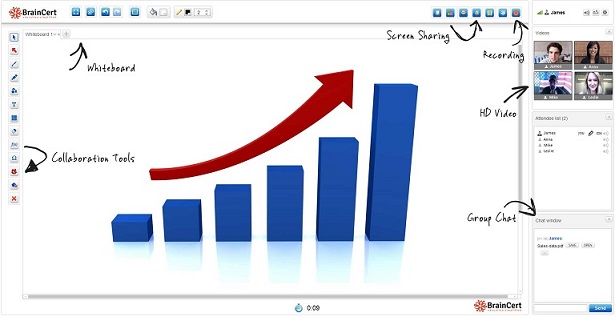 ---
---
Sign up in less than 30 seconds.