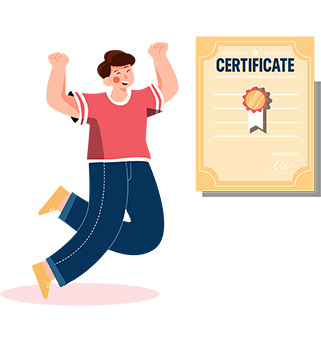 Digital Certificates & Badges
Issue Digital Certificates and Badges
Take your learning and development to the next level by offering digital certificates and badges for your courses and assessments. Display skills and credentials using digital badges that learners can track easily.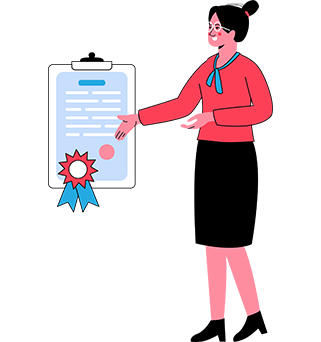 Certificate Designer Tool
Lost awards and certificates will be a thing of the past once digital badges have been created using the Certificate Designer Tool. Having digital badges introduced students to a new and different type of learning experience. Furthermore, students can demonstrate their learning in many ways when they move from a classroom-based model to a self-paced environment.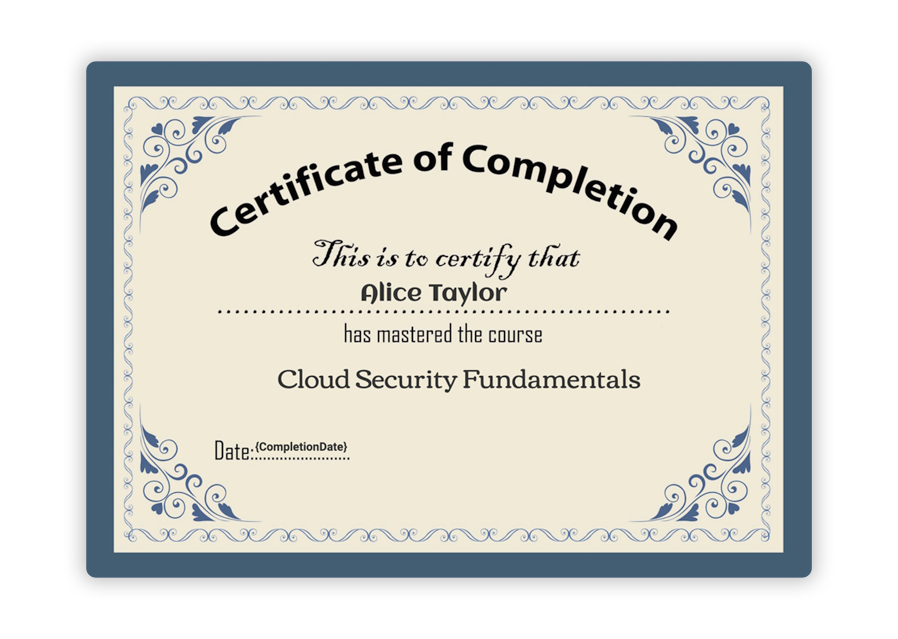 Earn points for learners
Provide your learners with points automatically for every milestone they accomplish during their learning and development journey, such as completing an assignment, clearing a test, participating in discussions, and so on in addition to completing a lesson, submitting an assignment, or clearing an assessment.
Awards to Motivate Learners
By awarding badges to your learners or employees to let them know that their accomplishments have been noticed and appreciated, you can motivate them to achieve more and push themselves further. BrainCert allows you to create custom badges that you can choose from a preloaded list of badges that you can create yourself.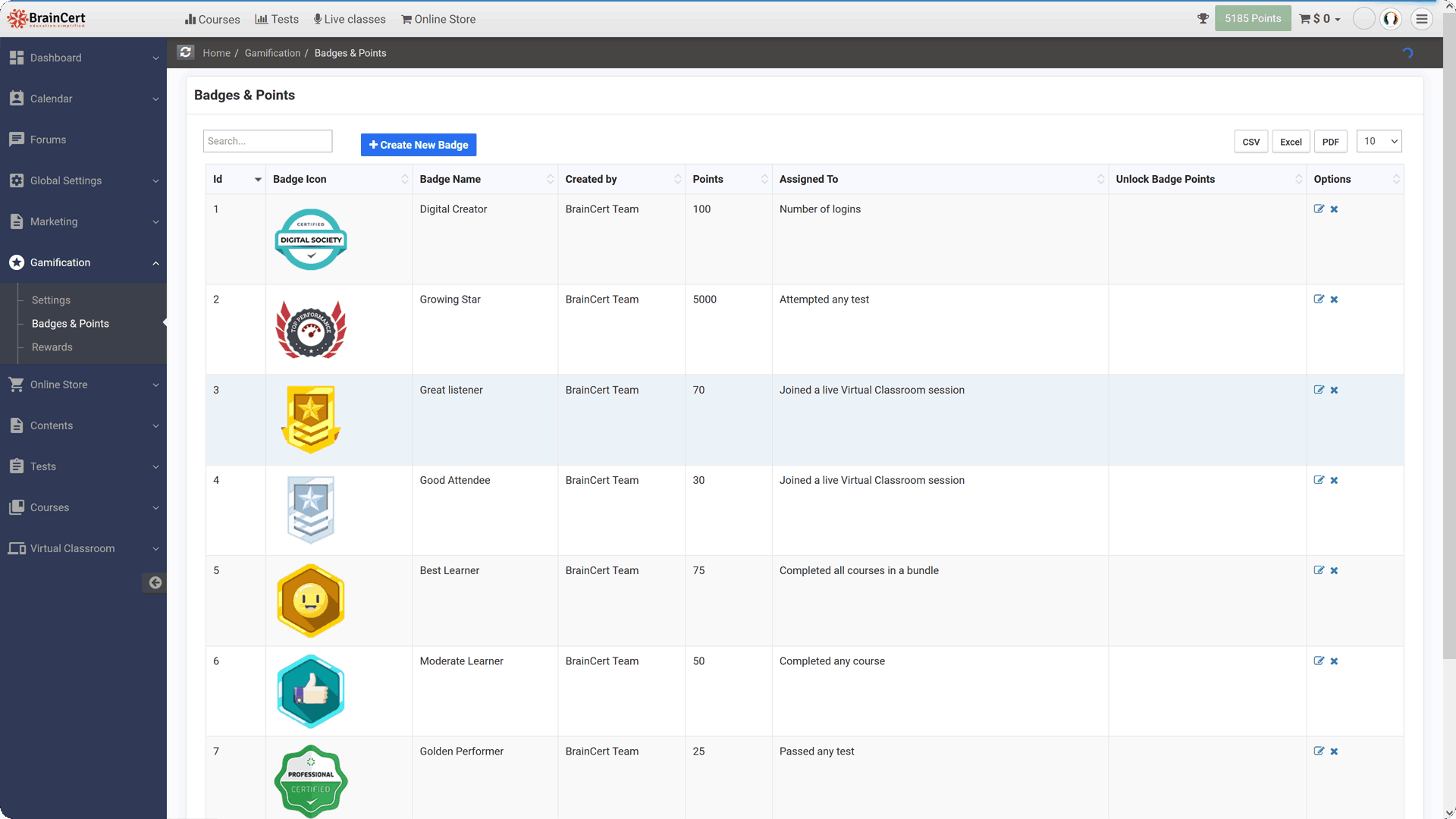 Dashboards
All gamification elements included in BrainCert are based on dashboards, which are in fact the most important. Getting points and badges acquired by learners are displayed on the dashboards, which facilitates a healthy competitive environment where learners will compete with their peers to earn as many points as possible.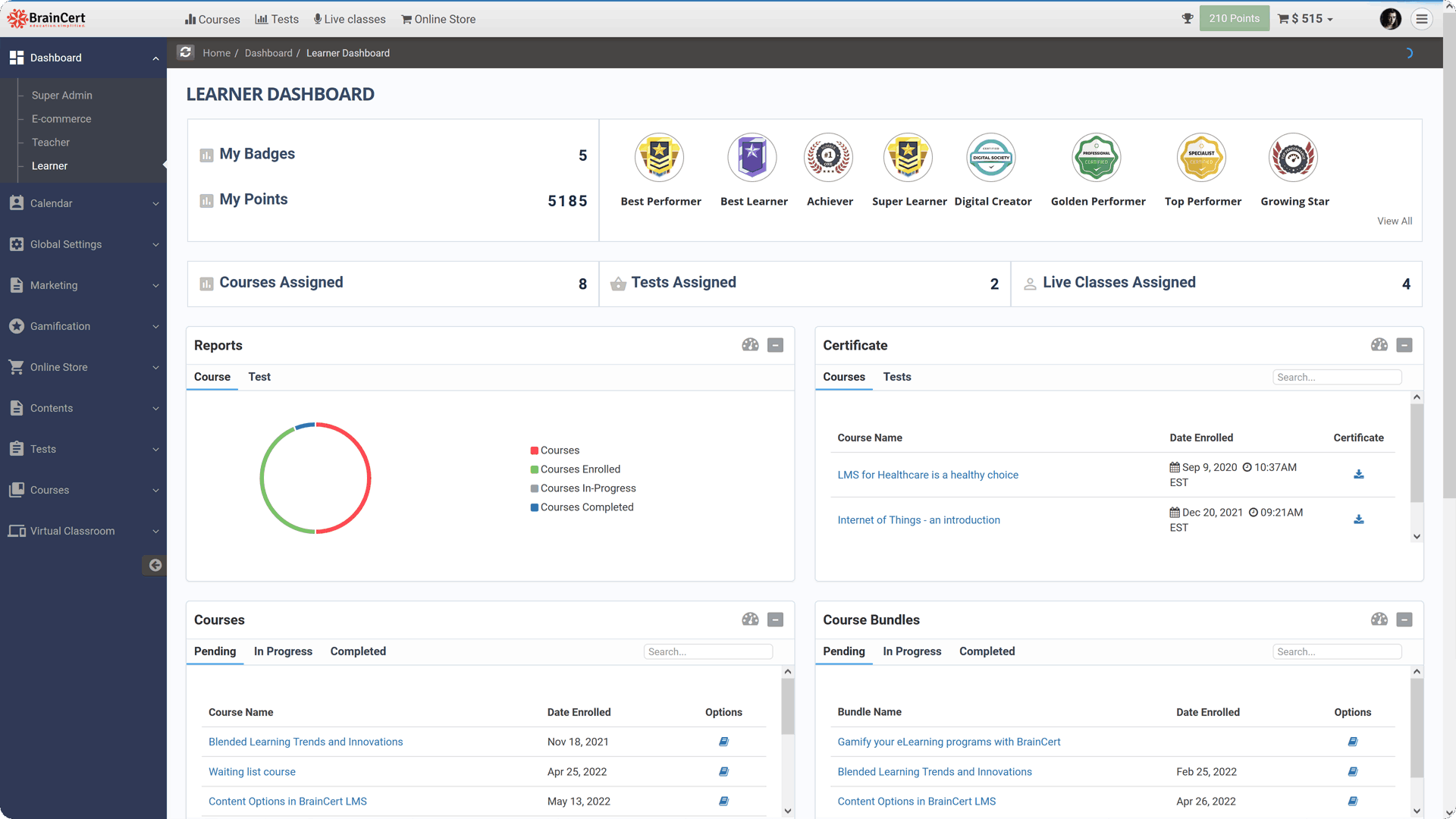 Testimonial
Don't just take it from us
BrainCert solved our problems we faced to continue our classes, conduct exams, and monitor our student activities. Student attendance report in a virtual classroom; assignments in LMS helped us to track student strength and weakness, gamification a significant feature we used to build the competition between students to improve learning pace.
I am a big fan of the extend of customization possible in BrainCert LMS. The platform lets us easily set learning paths for our learners, track strengths & weaknesses, and measure learning outcome. Also, the built-in virtual classroom platform with recording features was an added advantage for us.
BrainCert platform has great features including the ability to offer courses, rather than simply host videos. Content is easily uploaded and organized. The price is reasonable. BrainCert has allowed me to offer the I-75 CPA Review Course which is fast becoming a disruptive force in the CPA Review Industry. Very important, BrainCert listened to me when I told them that I needed a speed up button for video playback. This is something that my students asked for and BrainCert responded! BrainCert shares the CPAexamTutoring.com philosophy of continuous improvement in real time. I highly recommend BrainCert!