Virtual Classroom API 🚀
Transform the way you educate with BrainCert's Virtual Classroom API. Immerse your users in a world of interactive, dynamic, and effective online learning experiences. Our API is the key to unlocking a new era of educational possibilities, connecting learners globally and providing an unparalleled platform for knowledge exchange.
Get Started Free
Pricing
Watch Demo
🚀 Start with free virtual classroom minutes. No credit card required.
Transform Your Website into a Robust Learning & Collaboration Hub
Effortlessly Integrate the Virtual Classroom with Your Website, LMS, CMS, or App using our REST API. Jumpstart Your Integration with Free Plugins for WordPress, Joomla, and Moodle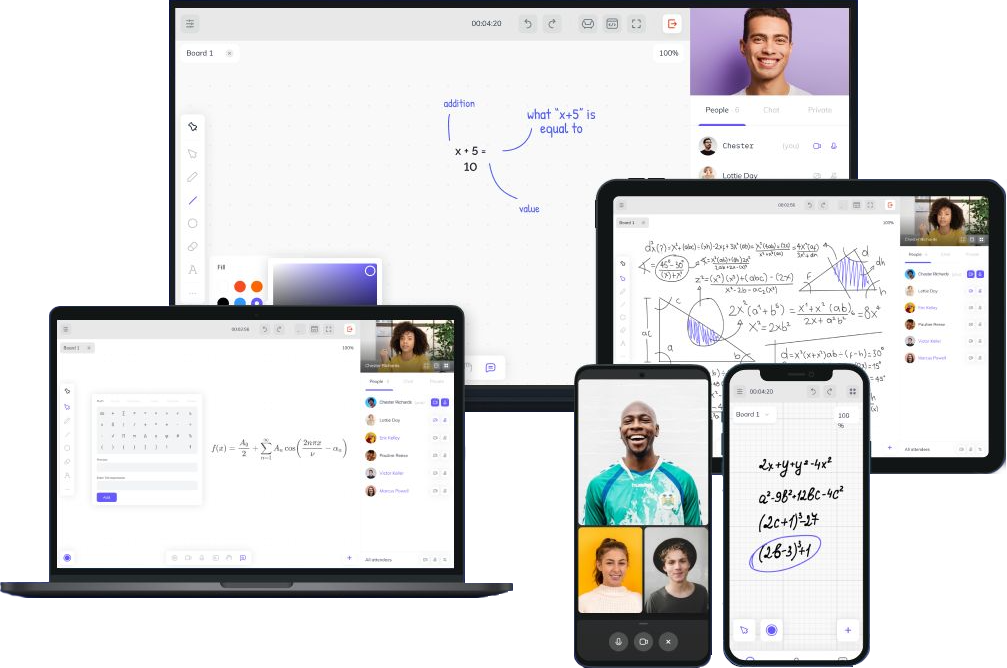 Elevate Your Tutoring Business
Running a tutoring business has never been easier with BrainCert's Virtual Classroom API. Seamlessly integrate our powerful features into your website, LMS, CMS, or app, and provide an unparalleled learning experience for your students.
Download Free Plugins
Kickstart your virtual classroom journey with BrainCert's free plugins for popular platforms like WordPress, Moodle, and Joomla. Experience a seamless integration process and tap into the potential of online learning with ease.
Complete White-Label Solution
Experience unparalleled customization with BrainCert's White-Label Solution with custom branding, personalized domain, dedicated API endpoint, SSL certificate, and theme options - all in a seamless, secure learning environment.
Virtual Classroom As a Service (VCaaS™)
Don't miss out on this game-changing opportunity to upgrade your online tutoring or collaboration experience with the most advanced virtual classroom technology at an unbeatable price.
BrainCert SD-SWN™
BrainCert's Software-Defined Smart WebRTC Network (SD-SWN™) offers the lowest latency, high availability, resiliency, and stable connectivity with guaranteed 99.995% uptime.
Adaptive Simulcast
With Simulcast, BrainCert provides optimal viewing experience by intelligently maximizing the best quality video streams by adapting to varying bitrate and changing network conditions.
WARP Technology
BrainCert's disruptive WebRTC Alternative Route Path (WARP) is a self-healing algorithm that automatically analyzes and optimizes the network routes and provide reliable, stable and consistent connectivity.
Virtual Classroom API - Use Cases
Empowering Diverse Industries to Connect, Collaborate, and Learn in a Seamless Virtual Environment.
Online Tutoring & Coaching
Equip independent tutors, educators, and coaching centers with a feature-rich virtual classroom to conduct live classes, host interactive sessions, and provide personalized learning experiences for their students.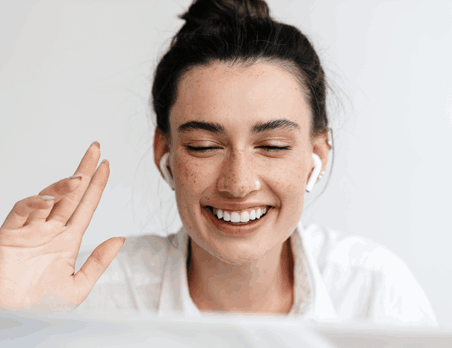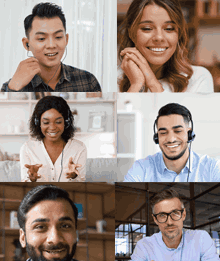 Corporate Training
Empower businesses to conduct remote training sessions, workshops, and webinars for their employees, ensuring skill development and knowledge sharing without geographical constraints.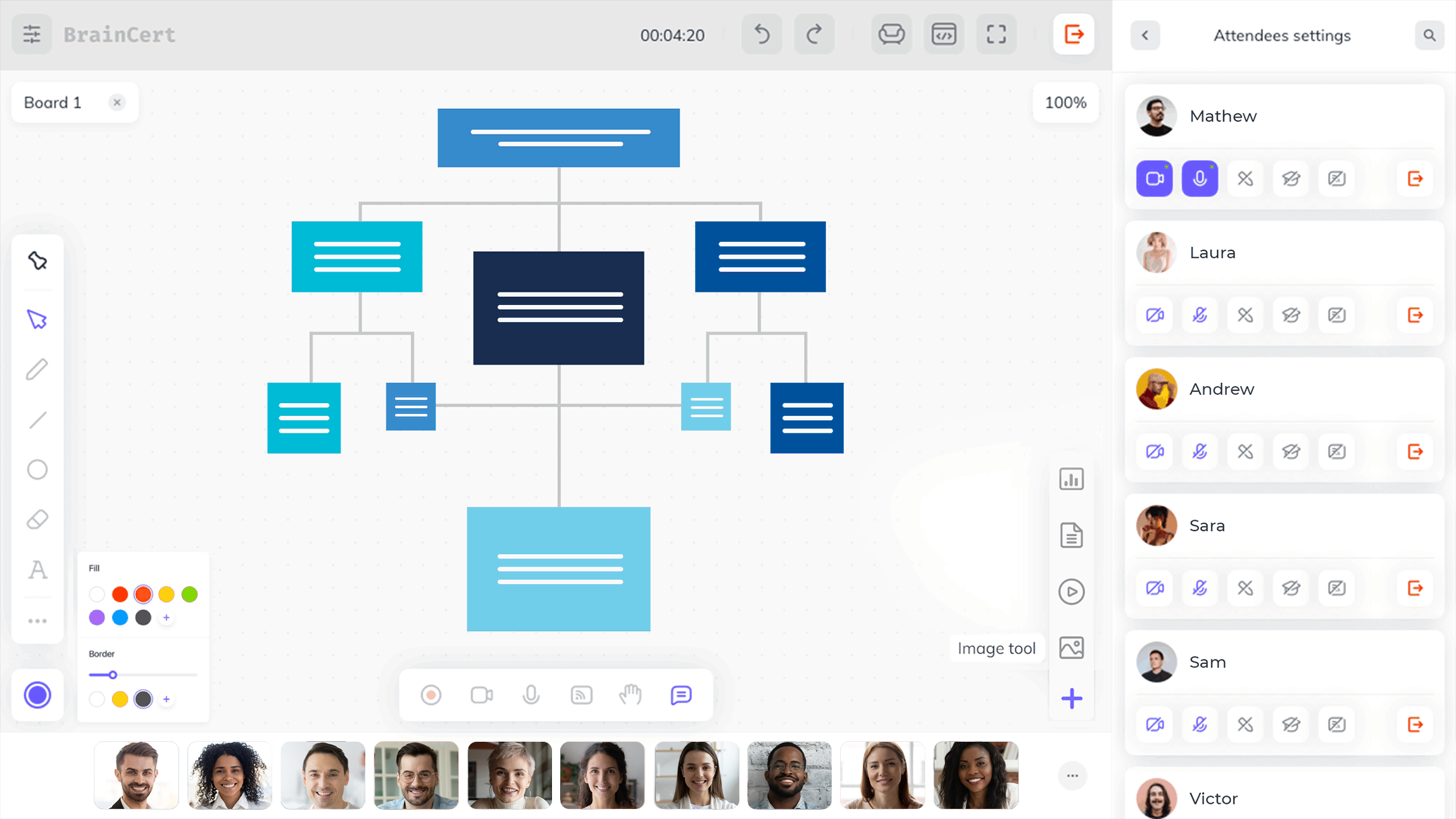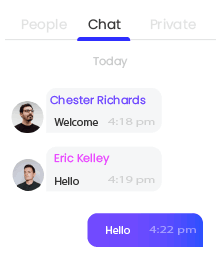 Language Schools
Help language schools provide immersive and interactive language learning experiences by integrating the Virtual Classroom API into their platform, offering live classes, real-time interaction, and collaboration tools.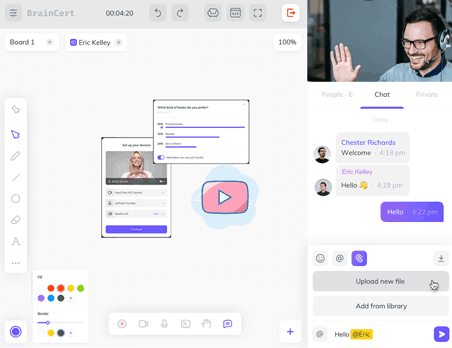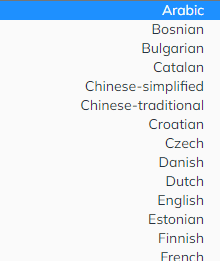 Higher Education Institutions
Enable universities and colleges to offer online courses, workshops, and lectures, enhancing accessibility for students and providing a comprehensive educational experience through virtual classrooms.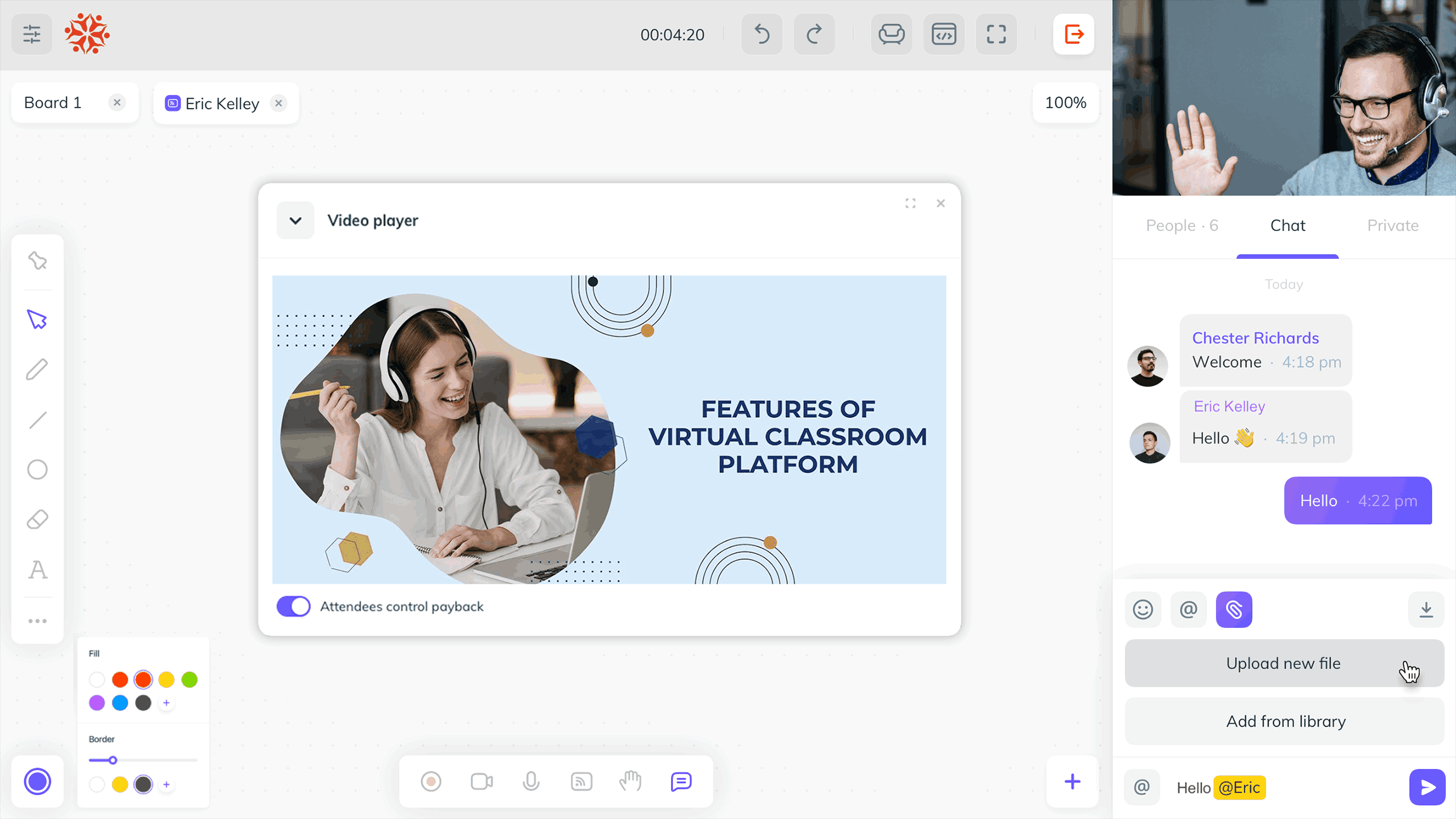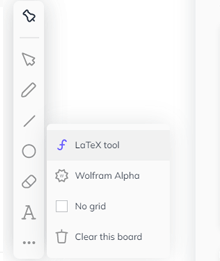 K-12 Schools
Support K-12 schools in conducting online classes, tutoring sessions, and after-school programs, ensuring uninterrupted learning even in challenging circumstances, such as during a pandemic or natural disaster.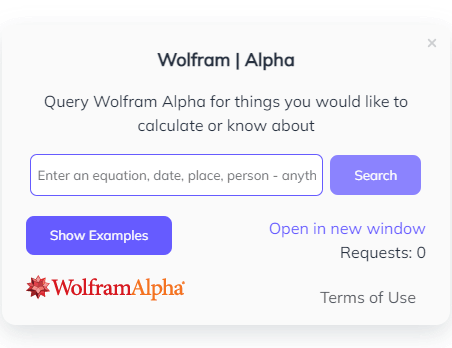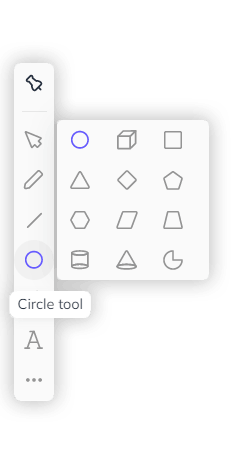 Non-Profit Organizations & NGOs
Assist non-profit organizations and NGOs in conducting online training, workshops, and collaborative sessions for their volunteers, beneficiaries, or community members, helping them achieve their goals more effectively.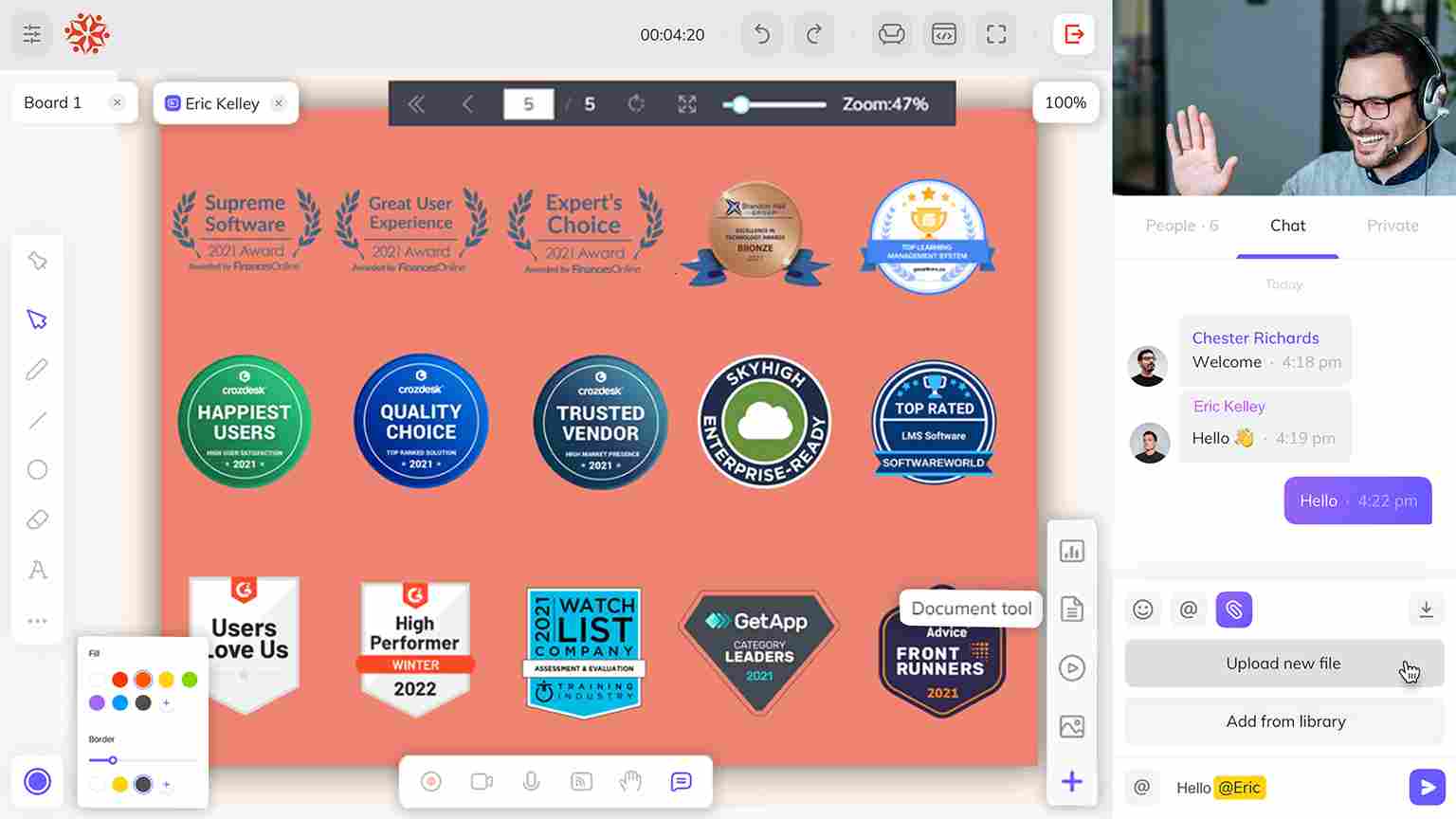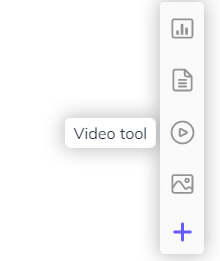 Professional Development Programs
Facilitate professional development courses, workshops, and certification programs for various industries, enabling professionals to enhance their skills and knowledge through online learning.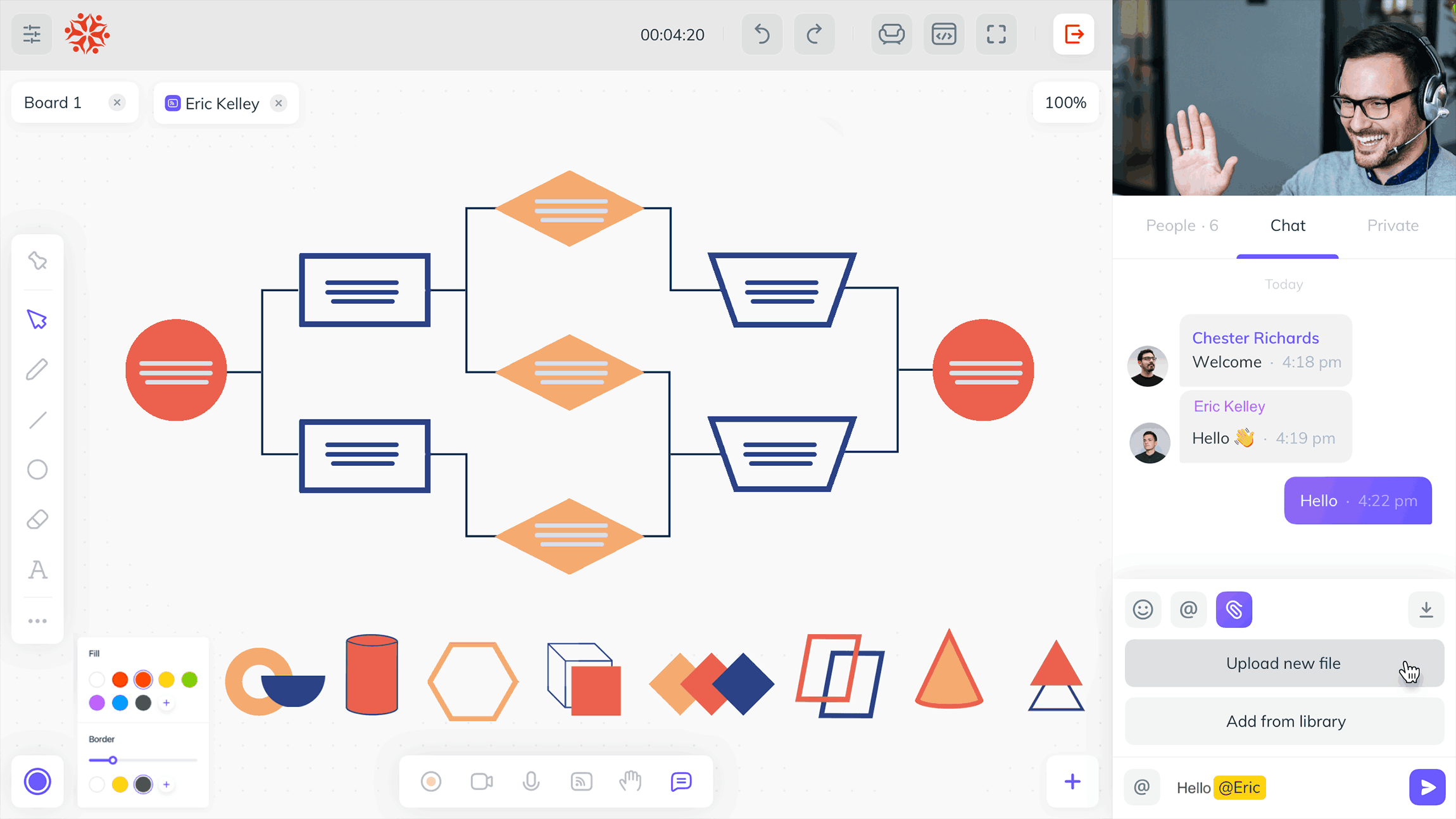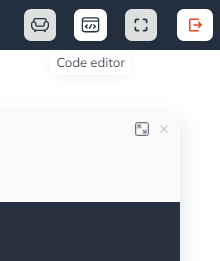 Healthcare Sector
Provide healthcare professionals with a platform for remote training, knowledge sharing, and collaboration, allowing them to stay up-to-date with the latest medical advancements and best practices.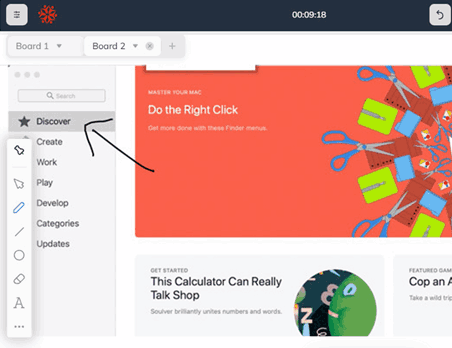 Core Features
Feature rich WebRTC based virtual classroom to create a collaborative learning environment in the cloud.
High Quality Voice Over IP (VoIP)

Worldwide Datacenter Locations

256-bit

Strong Encryption

Session Recording & Playback

Wolfram|

Alpha Integration

Export Whiteboard Content

Concatenate

Recorded

Files

Global STUN/TURN Locations

Anycast

Global CDN Locations

Full-screen Video Conferencing

Integrated Content Library

Standard & Enhanced Recorder
Braincert Live Classroom

Interface is user friendly and looks like a classroom rather than just a virtual meeting portal and Costing is also on lower side as compared to other brands available. We are using it in delivering Virtual classes in our University. It's a good solution and everyone who has tried it in teaching fraternity has liked it. Students found the classroom more interesting as compared to other conferencing platforms that we have tried. We are looking to scale up in the near future with more concurrent classrooms.
BrainCert is The Best Online Whiteboard

The Virtual Whiteboard API made it easy to integrate BrainCert's whiteboard into our own tutoring system. The automatic session recording is incredible and a must-have feature for our one-on-one tutoring sessions to ensure quality control and safety. The whiteboard space also includes functionality to help users diagnose their connection and webcam/microphone issues which previously would come back to us in the form of support calls and emails. The whiteboard space itself worked amazingly on both PCs and tablets, has all the basic tools and more handy tools like Wolfram Alpha and YouTube that teachers could take advantage of.
BrainCert for one-on-one reading instruction

This platform works very well for one-on-one reading instruction for kids in grades 4 and up. Sharing a screen with a student helps focus the student's attention, and using the writing and highlighting tools on the shared screen allows me (the instructor) instant feedback on the student's understanding. Misunderstandings can be cleared up immediately, before the student can learn bad habits from their misunderstanding.
Highly Recommend the Virtual Classroom product and working with Braincert

The Virtual Classroom has allowed us to connect with our students that we would not normally be able to reach. The product is intuitive and we have received fantastic feedback from our students.The ease in which it can be integrated. The cross browser support is excellent. The virtual classroom is particularly user friendly. The customer support has been awesome - the team always responds to my queries and have taken a lot of time to explain the product and how to optimally set up the server's for my clientele. The convenience to share files and worksheets with students.
Are you prepared to embark on an unparalleled eLearning experience?
Revolutionize Online Learning
Transform your website, LMS, or CMS into a remarkable virtual classroom experience. Effortlessly record sessions, handle payments, and deliver live training - all within your existing ecosystem.
REST API

Free Plugins

24x7 Support

Complete White-Label