Launch Your Own Language Training Academy Online
Take your language training to the next level with BrainCert's multilingual training platform that supports over 50 different languages designed to deliver both self-paced and real-time training online in minutes, not days.
Watch a demo
Get started free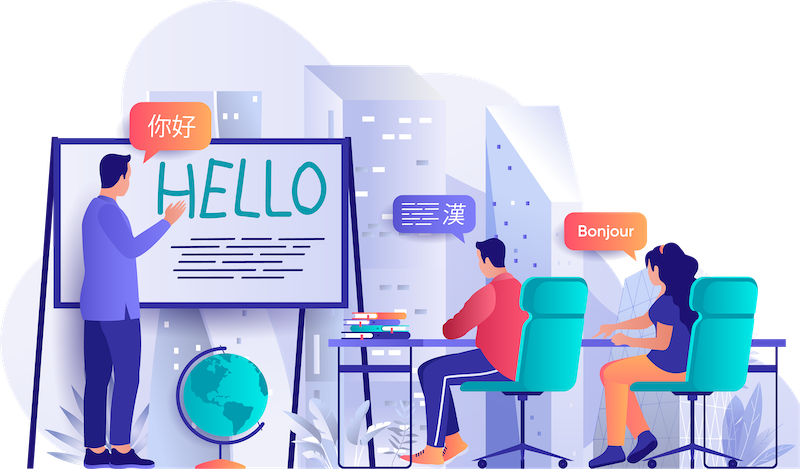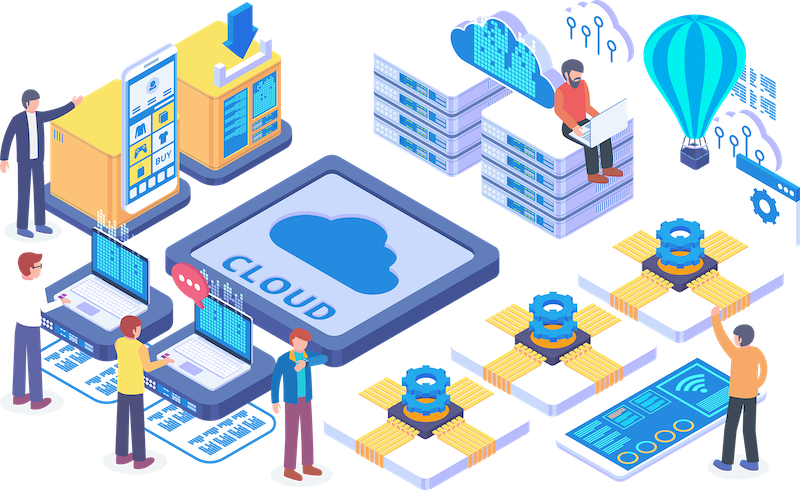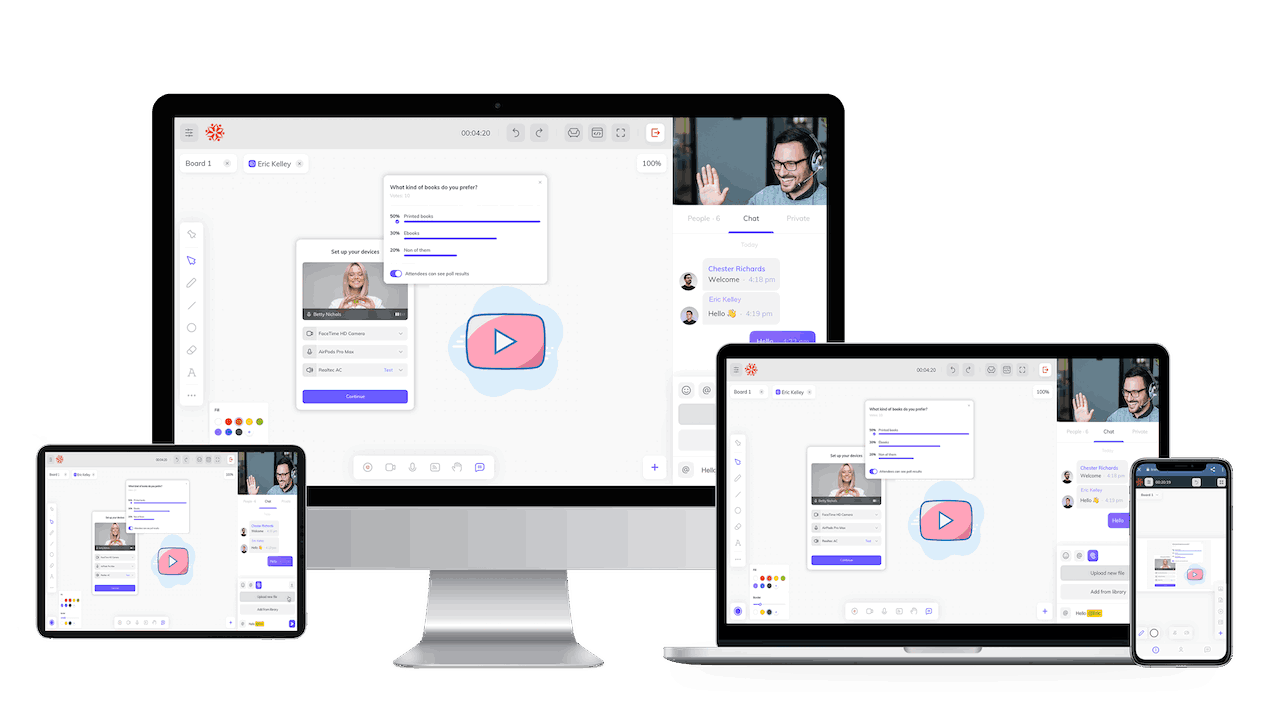 Virtual Classroom
Built-in Virtual Classroom
Deliver live classes, meetings, conferences and webinars to audience anytime, anywhere! Virtual Classroom sessions can be hosted in 10 low-latency edge locations worldwide, spanning North America, South America, Europe, Asia, and Middle East.
Replaces...

BrainCert SD-SWN™

BrainCert's Software-Defined Smart WebRTC Network (SD-SWN) in 10 global locations worldwide offers the lowest latency, high availability, stable connectivity and guaranteed 99.995% uptime.

100+ Premium Features

Collaborate using Interactive Whiteboards, Breakout Rooms, Code Editor, LaTeX equations, WolframAlpha, Connect to Cloud Drives, Chat, Group Screen Sharing, Attendance Report and more.

Learn more
Benefits of collaborative LMS for Language Training
Democratize Learning

Democratize language training by taking your training programs online and make language training accessible to learners irrespective of geographic boundaries.

Offer Flexibility in Learning

Increase learner engagement and participation by offering flexibility in learning through an LMS that supports learning on the go while still monitoring learner performance and progress.

Deliver Dynamic Training

Set customized learning paths, recommend courses to your learners, host instructor-led virtual classes, carry out assessments, and do more to offer a dynamic learning environment.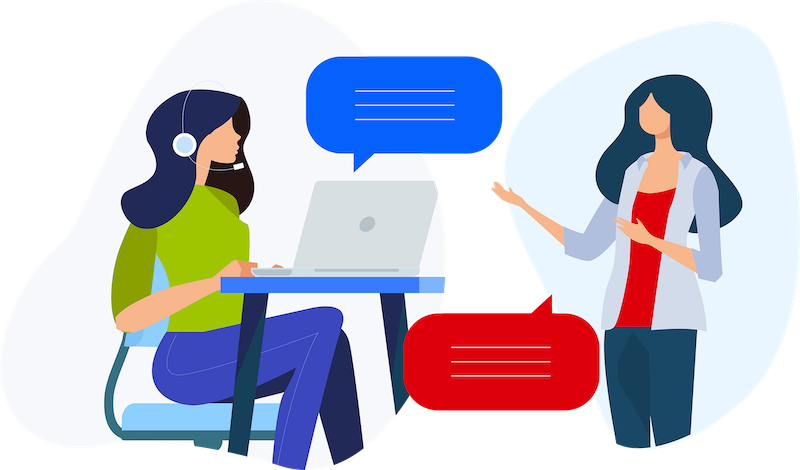 50+ Supported Language
Let your customers navigate through the LMS in a language they are the most comfortable in and let them learn at a pace they are comfortable with.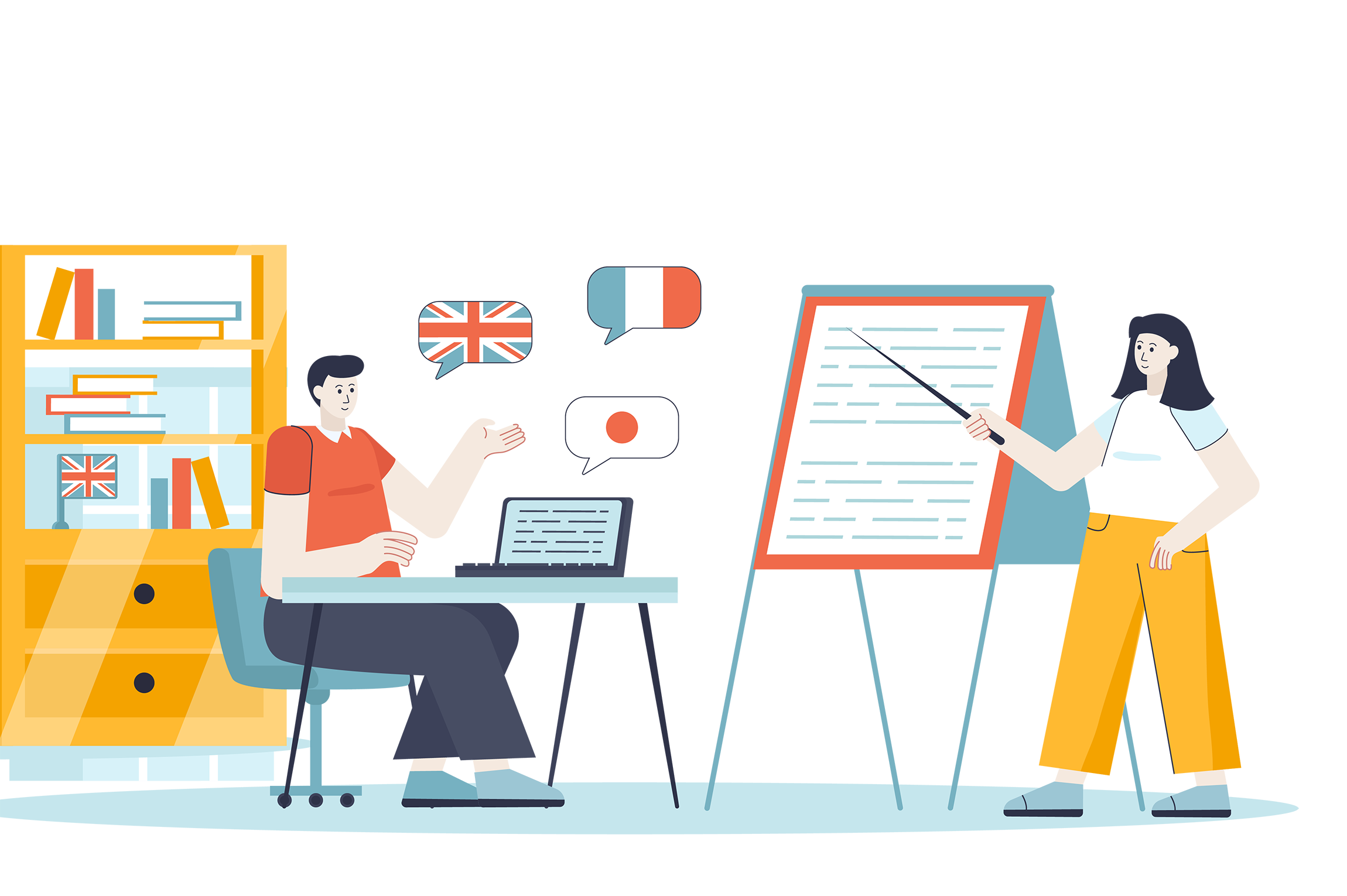 Promote increased adoption
Engage learners with dynamic content and real-time collaboration to increase user experience after the onboarding process has been completed.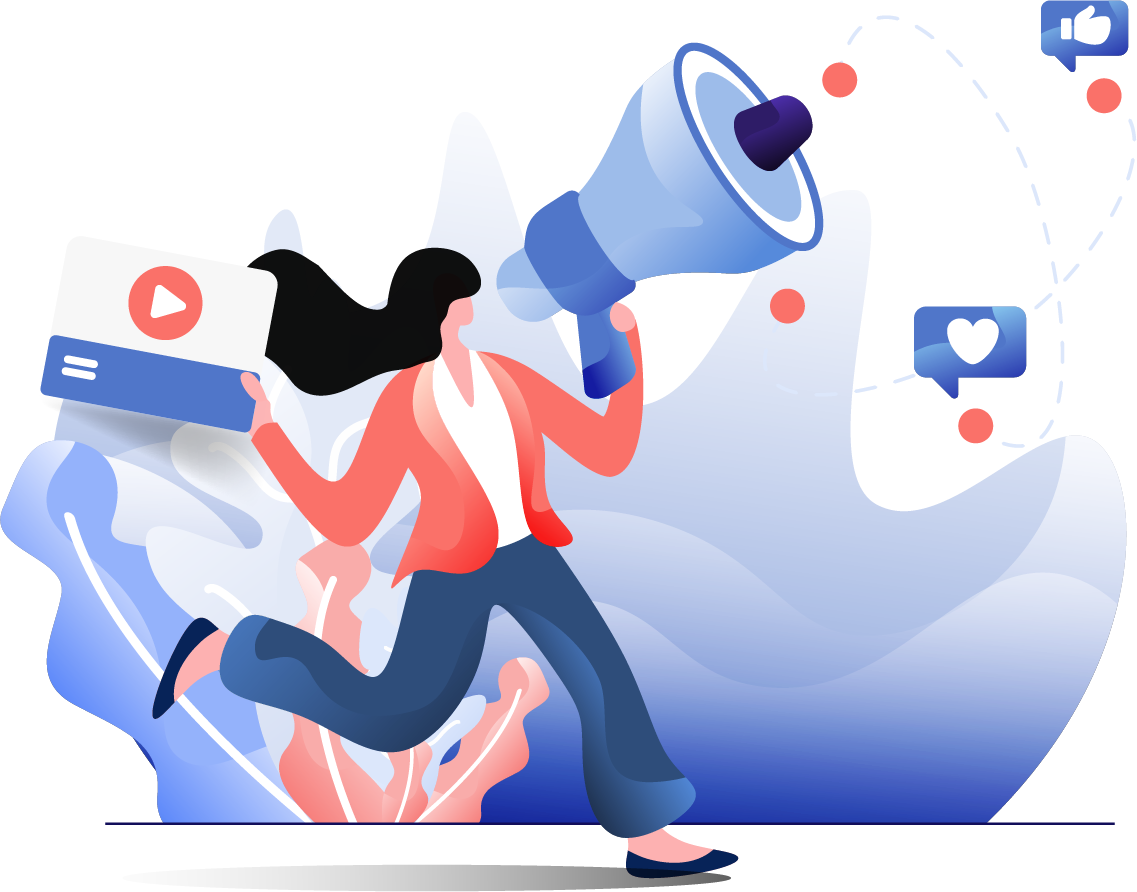 Conduct one-on-one training sessions
Built-in WebRTC powered HTML5 Virtual Classroom platform that supports 50 different languages and the capacity to support 5000+ concurrent rooms per hour provides real-time collaboration and a state-of-the-art classroom environment for all learners.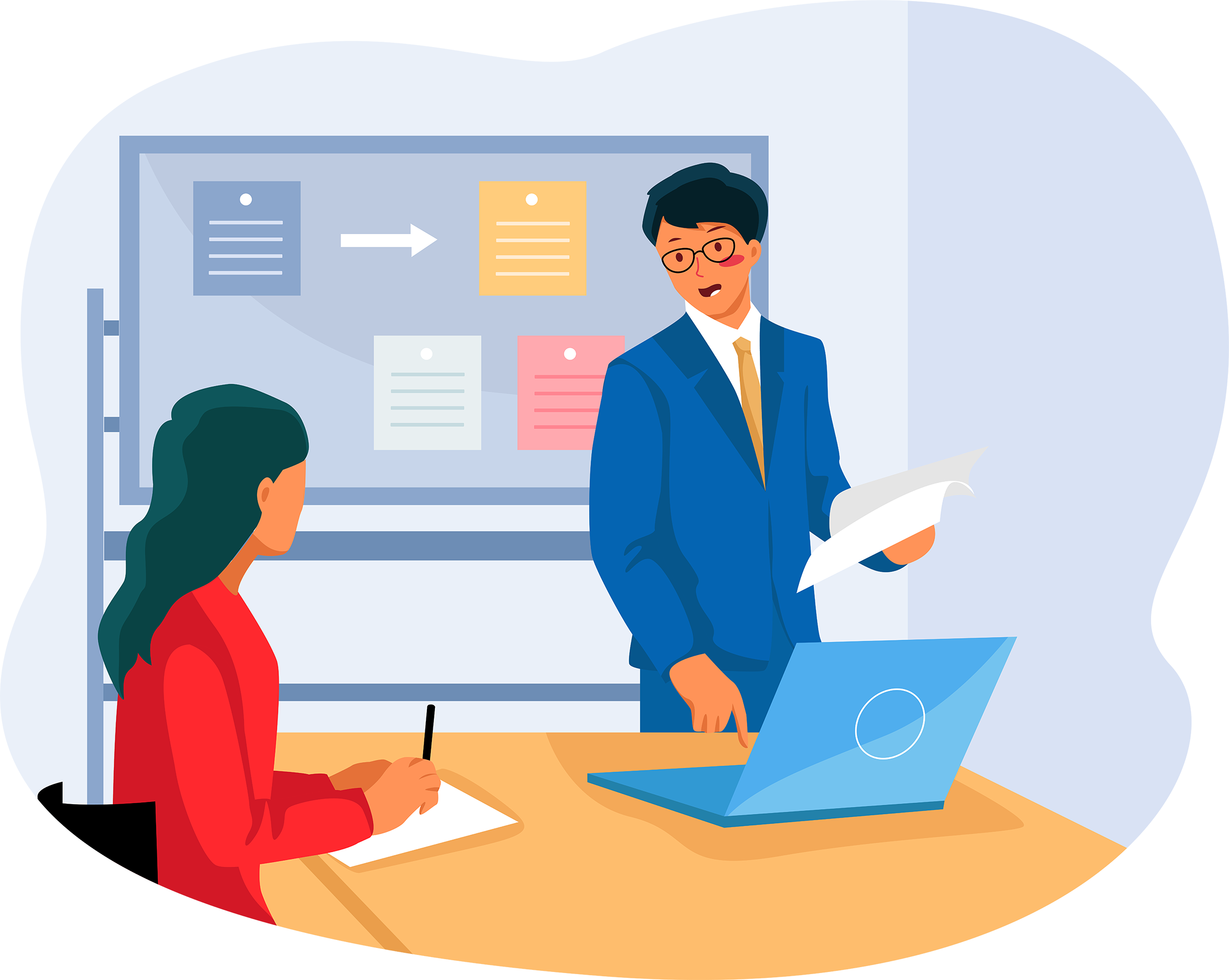 Online training made easier
BrainCert is a feature-rich learning, and teaching platform to run a versatile online training and collaboration program for your students, employees, partners, or customers with real time tracking of training results.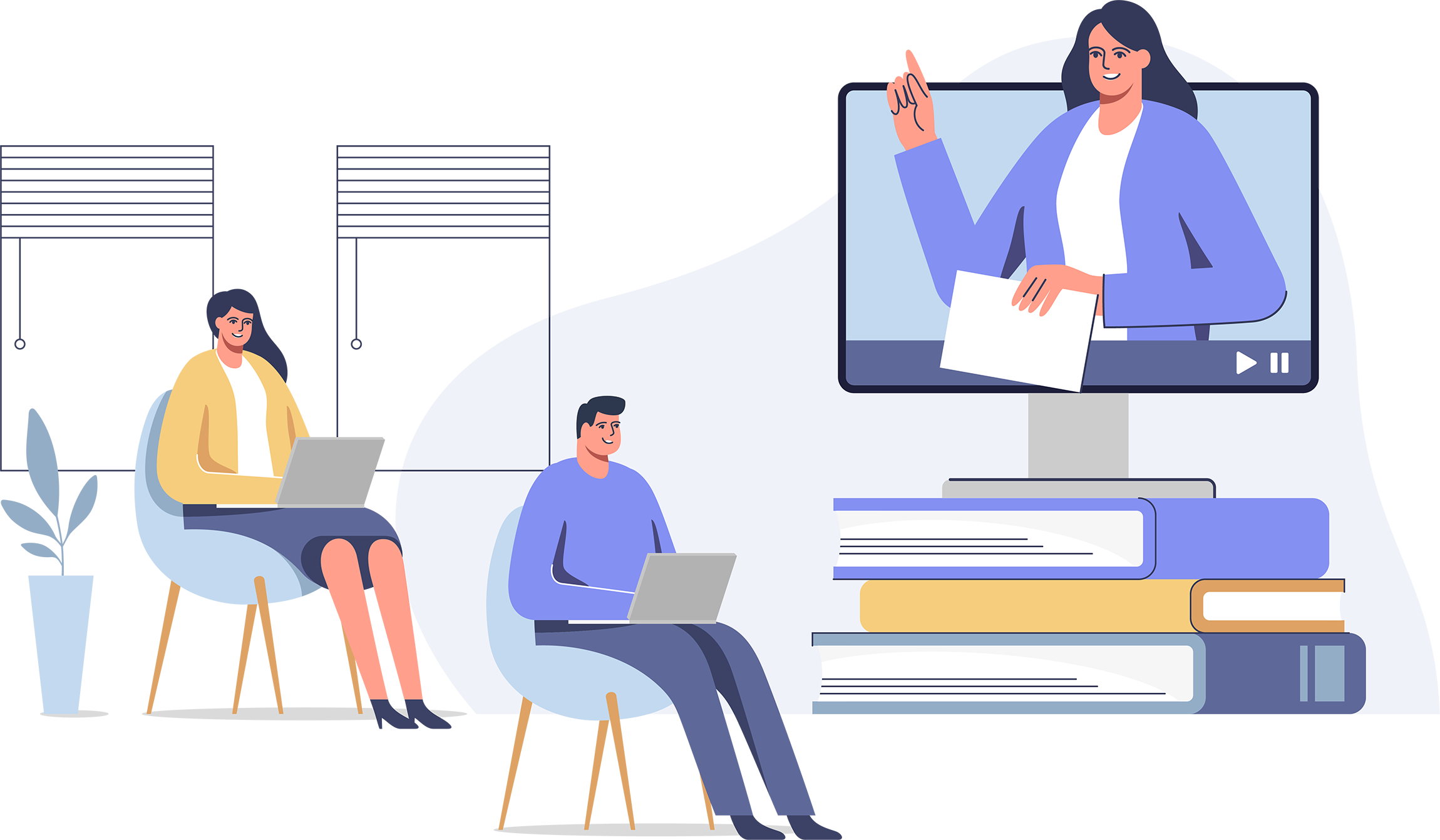 The Only Training Platform that Supports 50+ Languages
Leverage the Benefits of a Multilingual LMS.
Host live classes, assessment tests, certification exams, and more with the #1 comprehensive LMS.